Prevent cushions from falling off sectional that I've had to separate? Answered
We just bought a sectional couch and the largest piece won't fit through the front door. Temporarily, we're using the sections that could fit but the cushions slide off the side that's supposed to be connected. I'm afraid the temporary fix I've inserted will damage the cushion over time, and sliding against a wall doesn't work in the space. Suggestions?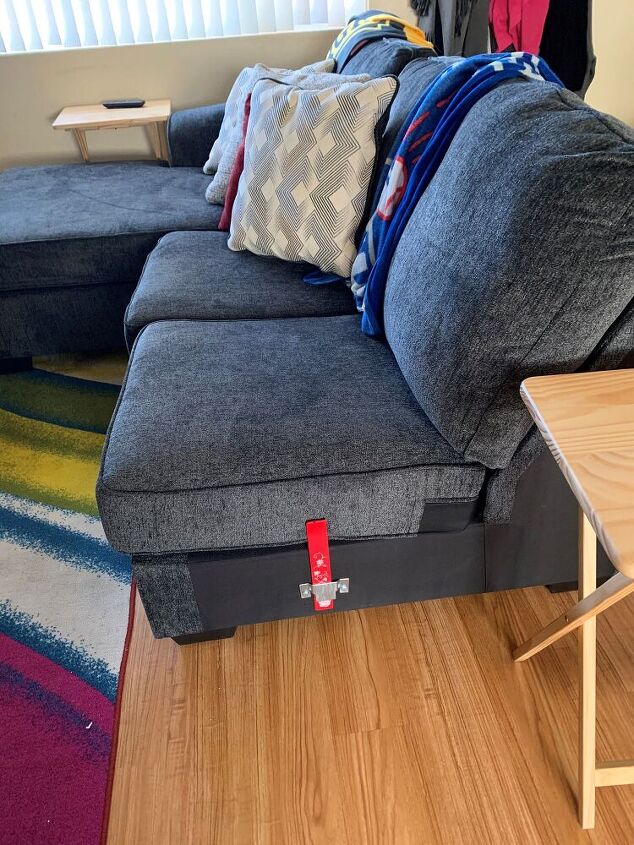 This is a VERY temporary fix, and doesn't really work that well anyway.