Beautifying barrels....any ideas?


Answered
Hi everyone!
I would appreciate anyone's idea on how to up-cycle the barrels, but I'm unable to come up with how to decorate them to make them look beautiful. I do intend to put a plant of flowers in each one. There are a total of five. Any ideas? Thank you. 😊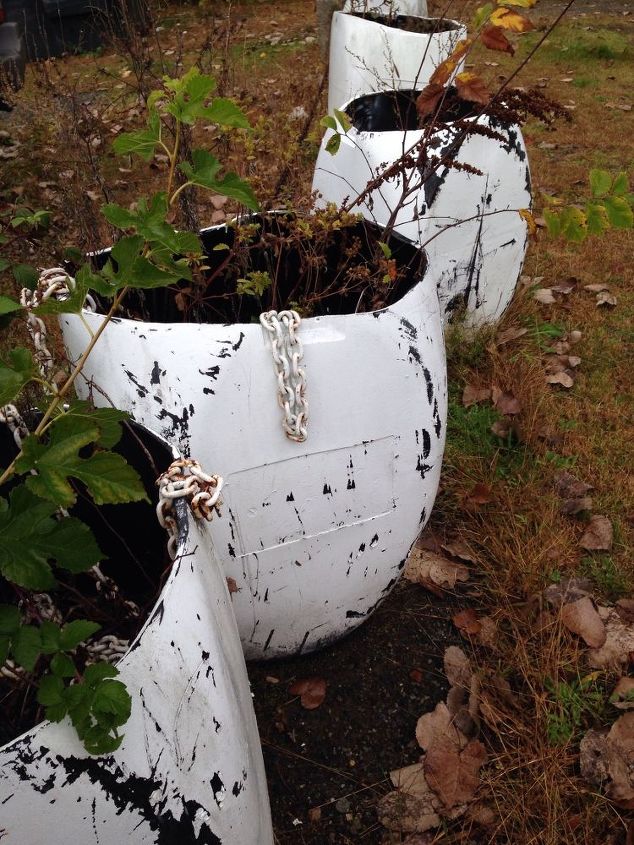 Need help in decorating each barrel that will become separators in a parking lot. They are made of plastic and I really don't want to get rid of them unless there is a great decorating idea in up-cycling.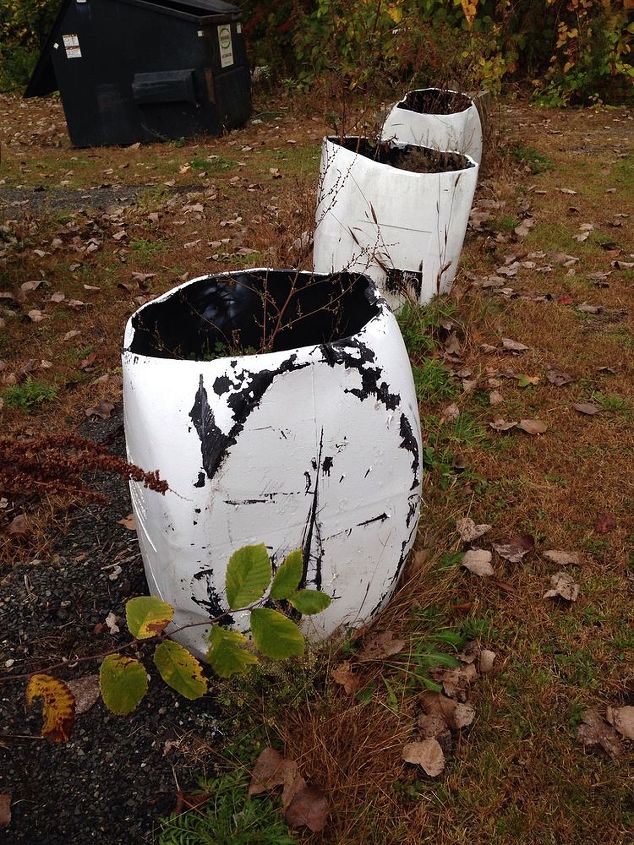 Another view of some plastic barrels I have in a parking lot. There are chains that are attached to each barrel.