Identify age or maker of this china cabinet? Answered
I have all the measurements on this. 58 1/2 in high, 51 1/2 in around the front curve from one side to the other, front glass is 13 5/8 across, each side glass is 11 3/4 wide and all glass pieces are 44 in tall. top board is 3 3/4 in tall and 34 in long as top is 35 in across.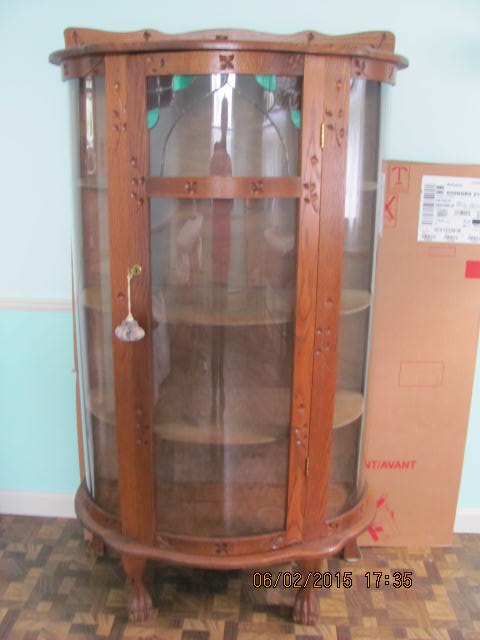 This is in the house owned by husband. Want some info on it if possible.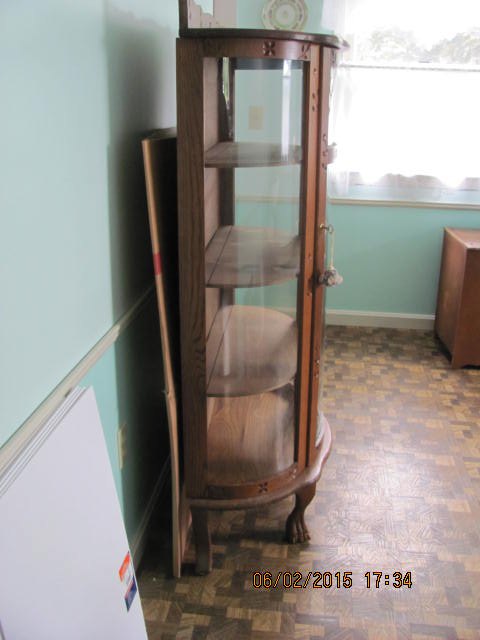 Side view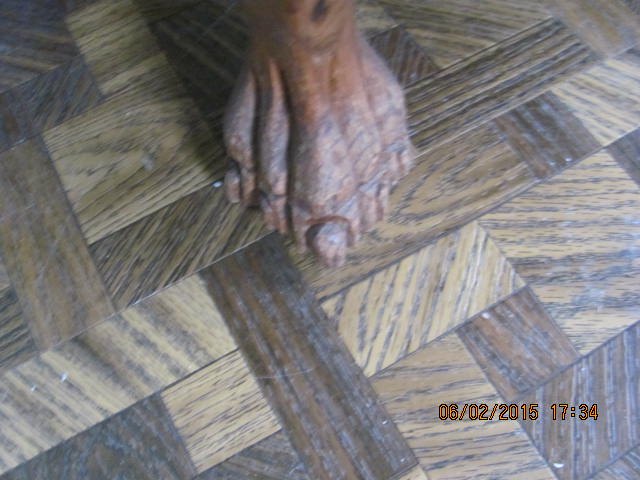 One front foot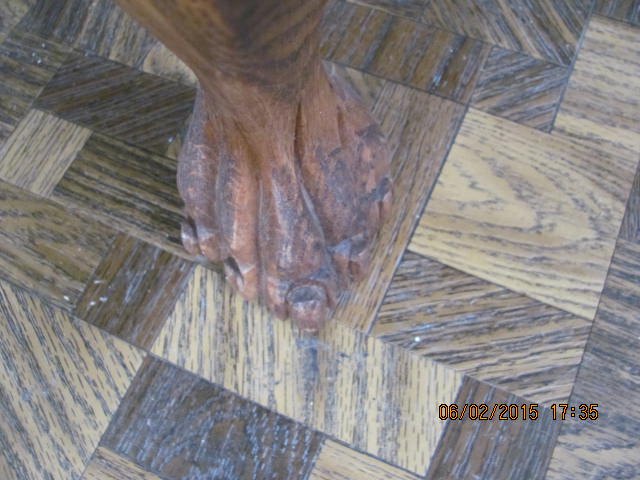 Other front foot. back legs are plain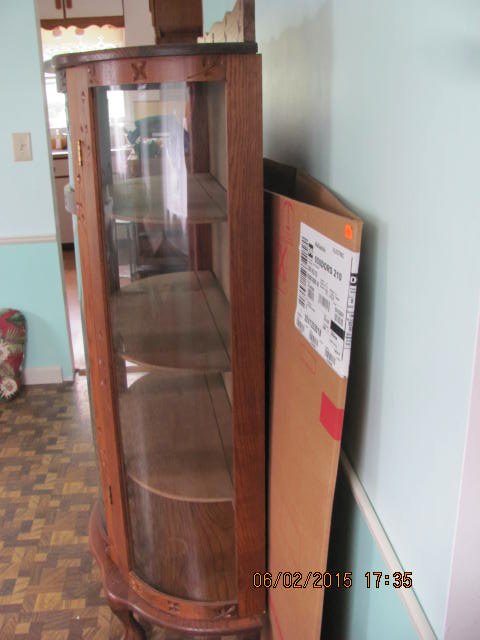 other side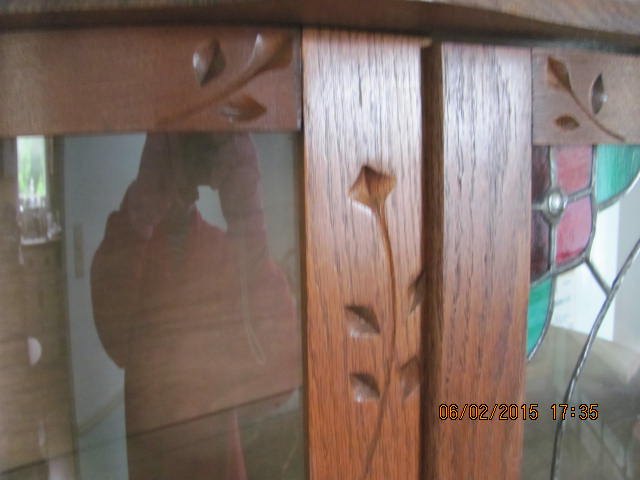 front left side. notice the stained glass in the corners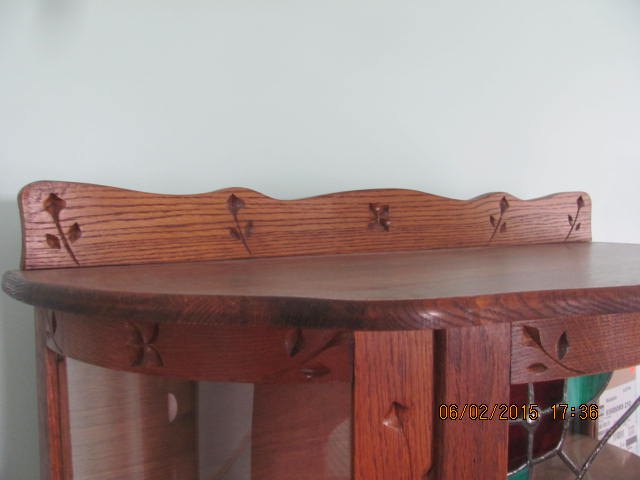 top board that is only attached with a plug in the middle. Decorations are seemingly rustic and look handmade. None are alike.