Pouring concrete footers for basement support columns
Our ultimate DIY project: Lowering the floor of our basement to be able to finish the space. Follow our progress and learn how we are doing it at www.adventuresofdandv.blogspot.com
Enjoyed the project?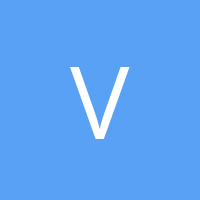 Want more details about this and other DIY projects? Check out my blog post!
Go
Published July 31st, 2012 10:24 PM
Comments
Join the conversation
Woodbridge Environmental Tiptophouse.com

on Aug 01, 2012

I assume you had an engineer determine the size of the footings and the procedure for pouring along with the correct rating of the cement? While digging out smaller sections may seem like the safest method and very well can be. Ideally even with the rebar being placed to lock one section to the next, you have created a weak space between each section that could cause abnormal settling. Not sure about your codes but this method would never be approved in NJ When people want to dig out to a lower basement they either dig a new footing inside the old and create a ledge or they raise the house and completely remove the old foundation and start fresh. In any case I give you thumbs up for doing all that hard work. Keep us posted how it moves along!

Veronica

on Aug 01, 2012

We have a structural engineer that drew up the plans and has been to the house multiple times. We are following the plans to the letter. Because of the stability of the existing foundation, he felt this was the best plan of action for our house. As to the concrete - we have an uncle who has worked in the concrete business for over 30 years who has advised us at to the ratios and such. He even made us marked buckets for use to use :) Thanks for the encouragement! We are hard at work and will keep posting updates!