Hideous overhead fluorescent bathroom lighting! Any ideas? Answered
We just bought a home, and in the master bathroom there is flourescent light tubing over the vanity.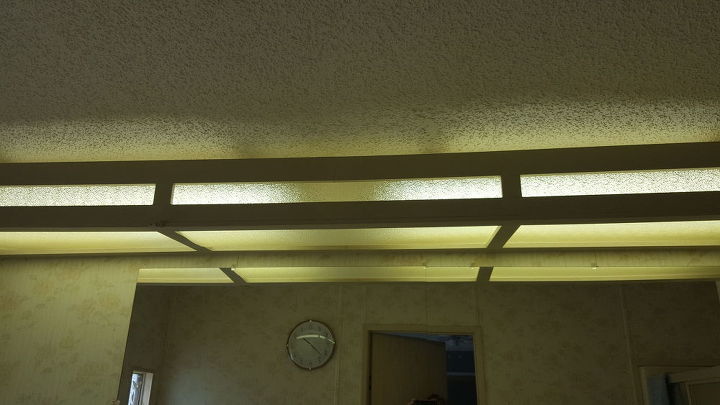 It looks and feels like a doctor's office!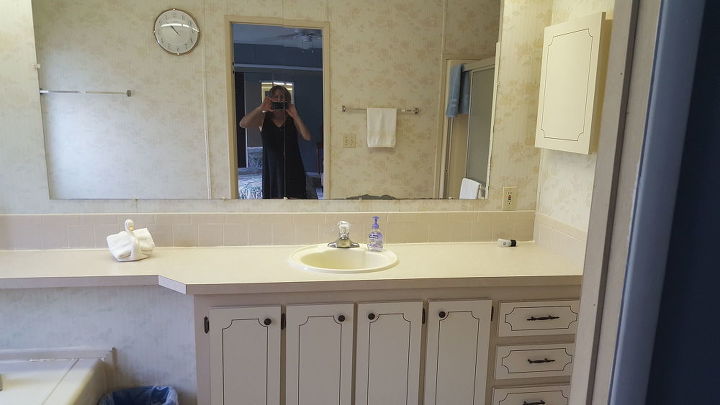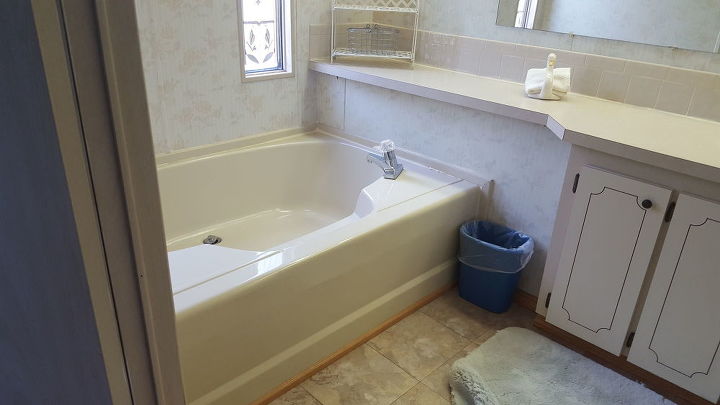 Here is the reason I bought the home -- I know I can transform this room into a glamourous retreat!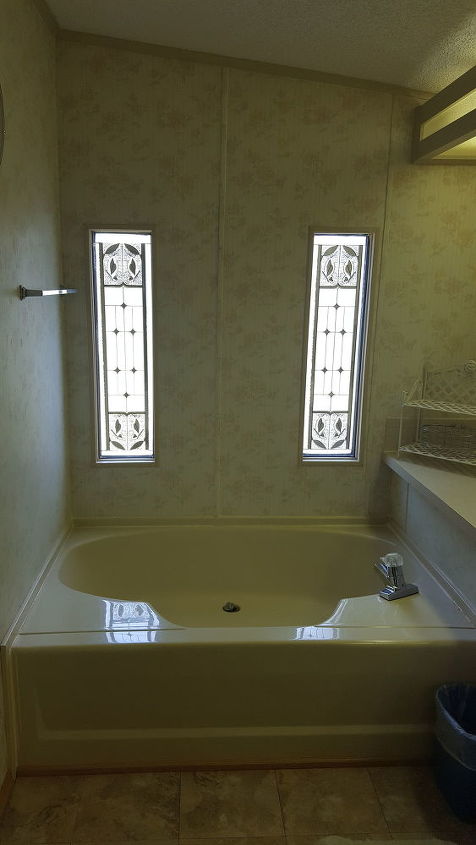 Beautiful light streams into these two windows over the tub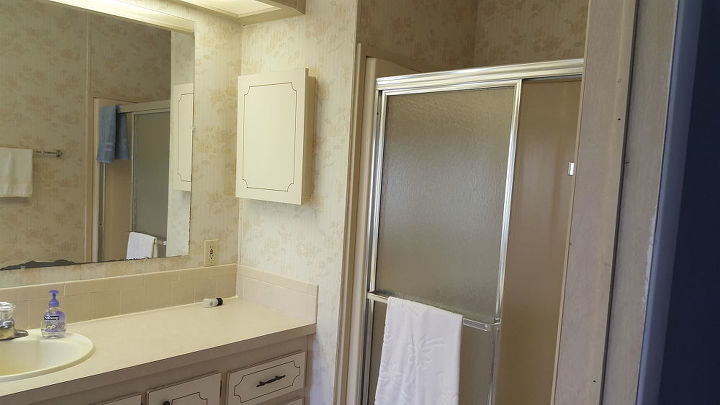 There is only one outlet in the entire room