Related Discussions
Aisa King-Bianchi
on Nov 02, 2021
Its a rental and landlord says it can no longer be fixed. Excuse the bath tub, I have kids (duh)

JanCan
on Oct 02, 2018
Anyone have an idea to hide the ugly toliet plumbing? I'll replace the rusted plate but still would like it hidden. Gabriela
on Mar 23, 2019
I can't get de mineral deposit of from the door, I've used almost everything in stores but nothing gets it out, need help Lj
on Dec 20, 2019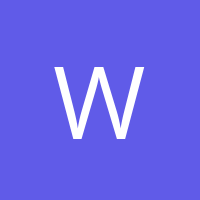 Wendy
on Jan 06, 2020 G
on Aug 27, 2019
We want to redecorate our bathroom but first we need to get rid of surface mold discoloration. We've cleaned the mold away,but the stain remains. Jean
on Sep 14, 2018
How do i remove hard lime deposits around the handles of my bathroom sink?