Related Discussions Anna
on Feb 02, 2021
This accent wall was done by the previous owners, by hand. I would really like to update it, maybe paint it. Possibly a charcoal color? What are your thoughts? Gail ahlers
on Jan 08, 2020
How to clean bad Toilet stains?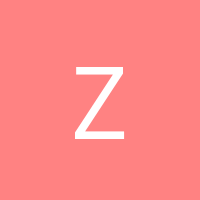 Zi
on Jan 31, 2020
My master bath area is carpeted and omg it's awful. I have no ideas as to how I can redo this awful carpet. Any ideas??? Denise
on Sep 25, 2019
I've started cleaning in a caravan park and the soap scum on the glass shower walls & doors is very thick & old so my question is:- how do I get rid of the thick, old... See more

Vanessa Barlow
on Apr 27, 2019
Toilet only 2 years old but ring makes it look nasty despite cleaning Pam
on Apr 07, 2019 Maggie
on Mar 29, 2019
I have a friend living in a room at an assisted living facility. Storage space is limited and I'm trying to figure out how to store her towels and face cloths in a sm... See more