Related Discussions

Debbie Tweeten
on Oct 29, 2021
I have an electric toothbrush and water pic next to my bathroom sink. It looks messy all the time. Any ideas to make my bathroom look neater?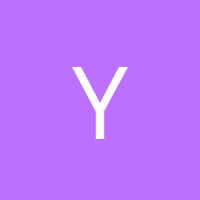 Yolonda
on May 04, 2018
We had a genius idea years ago to put ceramic tile in our bathroom "ourselves." We "later" realized the shower gets moisture, which produces mold...at least in our ba... See more JEANETTE Evans
on Jul 17, 2020
All but the floor of my shower is beautiful & shiny. The base is dull & I can't get it shiny. 1cs1267
on Jan 16, 2021
My house was built in the mid 1980's ... the tub/shower unit is a once piece, seamless unit, and I think it is fiberglass. Originally it was white but, over time, ha... See more
Amanda Benjamin
on Apr 11, 2020
Hi scrubbed my tub with SOS steel wool pad and it left this grey stain. I'm not sure what type of tub I have but I did the magnet test and my magnet stuck to it. An... See more Suzie
on Mar 20, 2020 Msl33044854
on Sep 19, 2018
Our house was built in 1950s and it still has the pink bath tub and small square tiles. I want to make it look modern by removing the bath tub completely, how do i do... See more