Related Discussions Anna
on Feb 02, 2021
This accent wall was done by the previous owners, by hand. I would really like to update it, maybe paint it. Possibly a charcoal color? What are your thoughts? Patricia
on Dec 28, 2019
we Have hard water so my shower doors are always looking bad

Theresa Hurst
on Nov 10, 2019
How do I remove grime From a resurfaced tub? Instructions say not to use anything abrasive, bleach, or to soak for any length of time. Help! Diane ndfan
on Aug 20, 2019
How is the best way to remove caulk on the bathroom tub to put new down?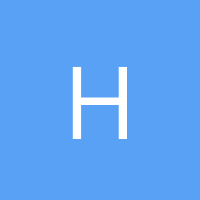 Hazel
on Feb 21, 2019
My shower head has hardly any water coming out now. We have hard water and I soaked it in vinegar but didn't work. Linda
on Nov 13, 2018
Have updated sink and shower and need to update the bathtub. Any suggestions?