Related Discussions
Gloria Selby
on Oct 24, 2021 Kim Houston
on Feb 23, 2021
My fiance lives in a mobile home with an old fiberglass shower enclosure. I have tried everything I can think of but the yellow soap scum won't come off?Please help!
Pamela
on Aug 10, 2021
HAVE A 1978 MOBILE HOME IN THE BATHROOM i HAVE WHAT i THINK WAS CALLED MAR LITE ON THE WALLS AROUND THE TUB AN WHERE THE SEAMS ARE IS A METAI STRIPS WHAT CAN I DO TO... See more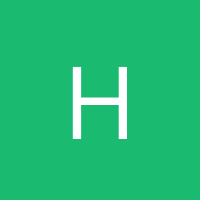 Heidi
on Nov 10, 2020
The roller left a texture, is there something I can do to give it a smooth glossy surface? Diane ndfan
on Aug 20, 2019
How is the best way to remove caulk on the bathroom tub to put new down?
Sharon Cohen-Glick
on Mar 25, 2019
I have MS is there a solution and tool that I can use to clean as I don't have much strength to scrub I always have a fear that if I don't get it clean enough I am go... See more
Amy Burlingame
on Aug 03, 2018
Here's my issue I have been living in the same apartment building for 18 years and I have a tub that deals with hard water on a daily basis. What is the best way fo... See more