What's in your woodworking starter kit? Answered
I just developed this passion in 2016, at the age of 70, and I just love it. I discovered what I needed for tools as I went along, and I'm still learning. Thanks to Hometalk, I am learning faster and at my age that is a great advantage, so thank you to all you DIY'er.
All the stuff I am creating is just an adaptation of inspiring projects I have seen on Hometalk, DIY or Pintrest. The hardest work was getting the tools I needed, on the limited pension I'm living under.
I'm releived to say that over the years I have many of the basic tools, like hammer, plyers, staple gun, screwdriver, a drawer full of odds and ends (tape, screws, nail, ect...)
I had a handheld battery operated screwdriver/drill, 2 electric sanders, and that was my arsenal in the beggining. But the best thing that I possed was a Home repair tool set for DUMMIES, got it from Canadian Tire on sale.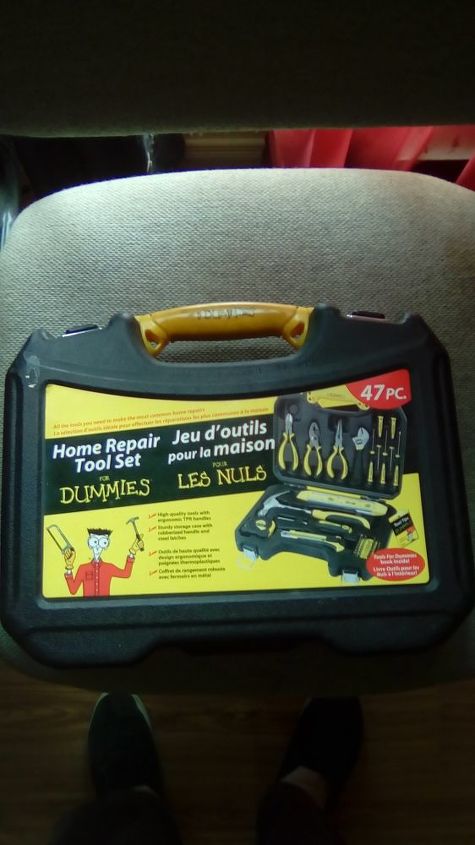 This is compact and has most of the tools you will need, except for the electric ones. And takes very little space for storage, I don't have a workshop. I worked on my porch last spring, summer and autumn, no winter working outside. So storage is very limited.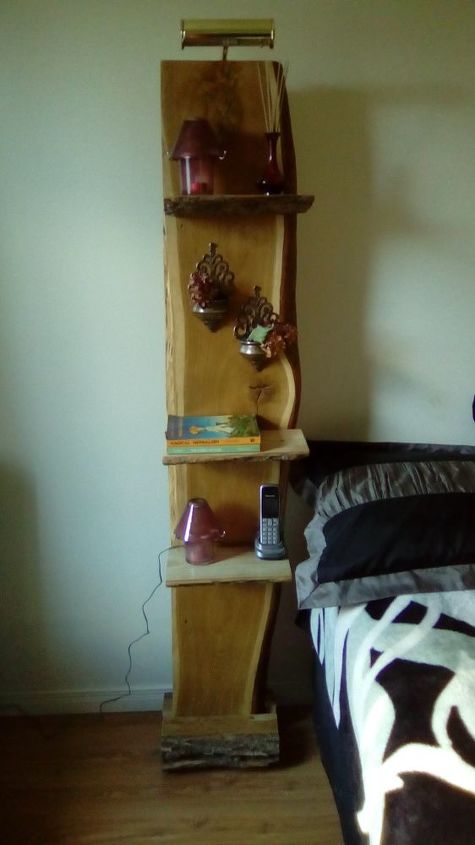 This was my first Live Edge project, a night stand ( I posted on Hometalk). That started me looking for more tools, and other stuff like wood glue, varnishes, minwax ect... I electric saw that I needed. I went hunting the recycling centers and yard sales. Found what I could and I don't think I spent more that $40.00, I got 3 saws, 1 sander, and some clamps (the right name escapes me) they are very much needed when gluing wood pieces together.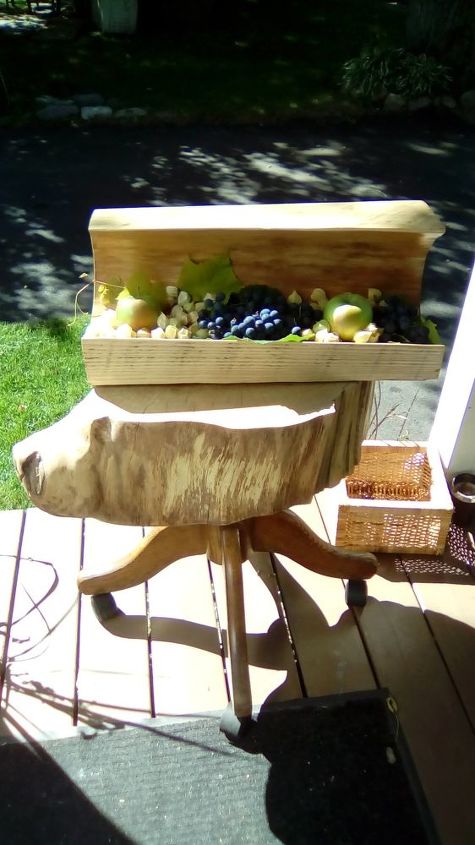 Finding thing that inspire me like this piece or wood that was destined to a camp fire, I took the bark off, sanded and teated it, found an old offfice chair and used the foot for a bench. The other log that lost i'ts heart made a nice fruit plater or flower arangement.I keep my eyes open now all the time to find items to recycle.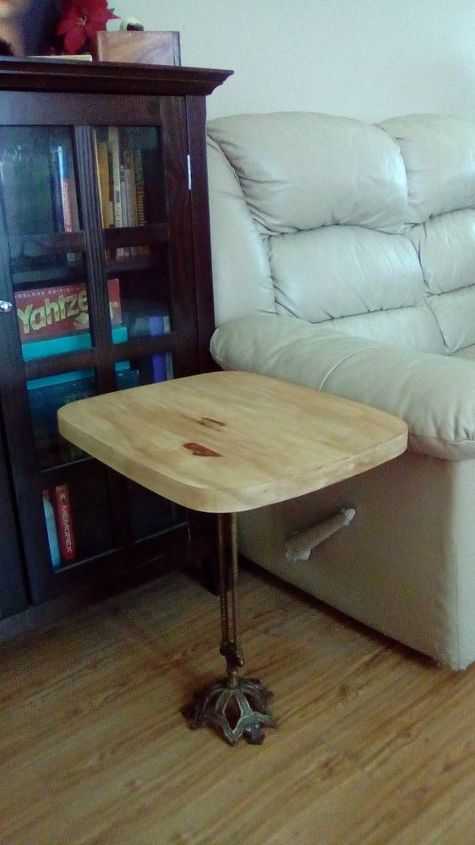 This is a pedastal astray stand, I made a side table with. the top was a piece of wood that was cut out of butcher block counter.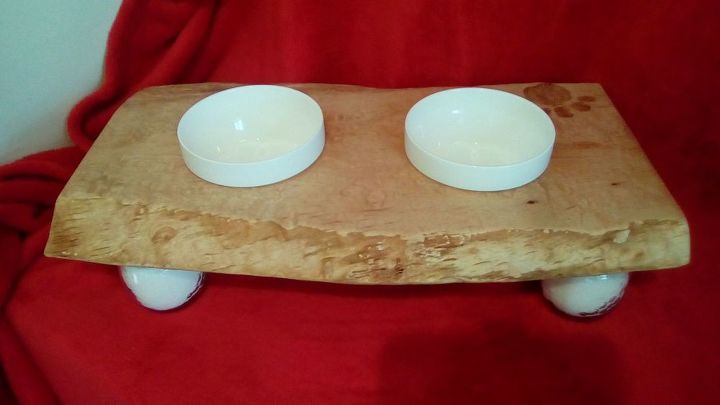 And now I have found a passion for pet feeding stations, I'm sure I will find and use more tools to makes my projects easier as I go on, and will be looking forward to reading all of your experiences with tools that will help me in the futur.
Related Discussions Lisa
on Apr 15, 2018

Donna
on Sep 03, 2017
I have a few wooden planters and enjoy using salvaged wood such as pallets or logs in my décor. I was recently made aware that I am inviting termites into my home. I... See more MaryJane Lyke
on Mar 19, 2017 Wan28797393
on Aug 30, 2017

Miriam Illions
on Oct 06, 2015
I'm seriously considering making this twisty side table that I fell in love with here on Hometalk (By Chasing A Dream), but cutting the wood is a bit too ambitious fo... See more Kathy Wilson
on Jan 30, 2014
We took the old popcorn ceiling off in our livingroom and thought we could just paint it. We fixed some hairline cracks where the joint in the sheetrock are, primed a... See more

Bonnie Ellis
on Feb 26, 2017
Furniture is older than I am. It was my parents