How to create DIY plant stands? Answered
I have these 2 plants that my son and I grew from seeds. So they are very special, but are growing so much I need something tall for them! I don't want to spend $30/piece, and I'm just crafty enough to DIY, I just needs some ideas! Please help!
Please disregard the background. My living room/front room is beautiful!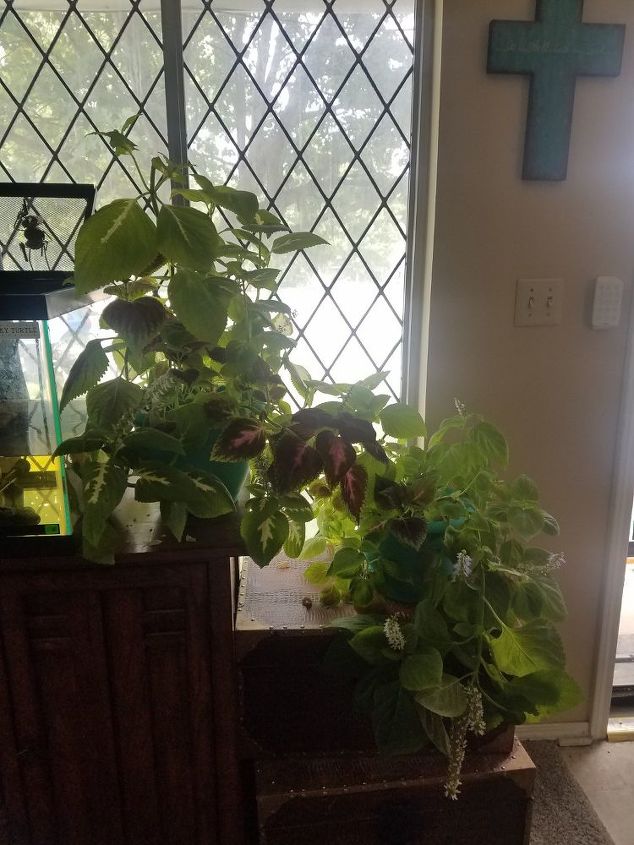 2 plants in a matte teal color. With the wall color some as picture.