Related Discussions
Fontanetta Idalia
on Apr 11, 2017
My gazebo sits on our paver patio with sand bags to hold it down from heavy winds.It works but is ugly. I'm looking for an alternative. HELP!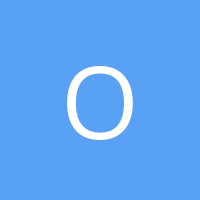 Olfidell astern foes
on Feb 13, 2021
How to build plastic bin in front yard Nell M. Joy
on Mar 04, 2020
I need ideas for building a privacy fence with a gate.

Kathy Gunter Law
on Feb 18, 2020
We've had issues with people driving onto our property during the day. A gate will keep them from this but also prevents ups & post office to leave packages on the ... See more Nancy T.
on Oct 08, 2018
I have a stream beside my house. Recently water got up over the banks and may have gotten under my house. What kind of wall to build to prevent this?
Carole
on Aug 16, 2018
Hi, I find myself washing towels from the pool everyday. Do you DIY. I need to make a drying rack for pool towels for the kids Cathy
on May 22, 2018
How do I put up something to keep leaves and debris out of my pool and still let the sun hit the pool?