Related Discussions Chrissy
on Jul 18, 2020
Hi! What can I do with this horrifically ugly corner? Some kind of flat stone flooring? Raised gardens? Sitting area? Water feature? Somehow on a budget? That's a d... See more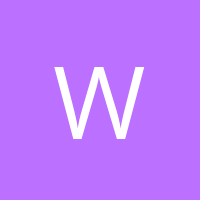 WomanInDepth
on Mar 06, 2019
I read here a while ago about a trellis that blocks the neighborhood's patio. How do I find that blog? Lee Rakoskie
on Sep 05, 2018
I am turning master bedroom into British Colonial style and purchased rattan panels to put up over popcorn ceiling then wood strips to outline/cover empty areas. I ha... See more

Debi
on Jun 28, 2018
I hve lots of yard but no nice sitting area. Maybe leveling out area with pavers but in sure theres more to it than that. Suggestions? Need pic of area/yard? Andrea
on Apr 04, 2018
I have a plastic form/frame to make cement stepping stones. I don't know what kind of cement to use and I don't know how to prepare the ground. Thanks for the advic... See more

Francine Nault
on Dec 02, 2017
I live in a rural area therefore my mailbox is on the main road at the end of my 5 car length driveway. We checked if the red flag is up from the house telling us we... See more Shelagh
on May 29, 2017
I can't relocate this black water tank monstrosity so looking for ideas to disguise or help it blend into the garden. Would love to hear your ideas?