Related Discussions
Fontanetta Idalia
on Apr 11, 2017
My gazebo sits on our paver patio with sand bags to hold it down from heavy winds.It works but is ugly. I'm looking for an alternative. HELP!

Cheryl Surtees
on Jan 17, 2020
My back concrete steps are coming away from the house and i have no railing. I need dteps a raling and small porch, out of heavy duty pallets, if possible 😁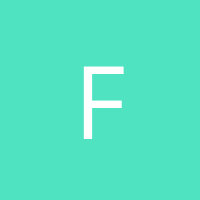 Fol22253725
on Aug 27, 2018
I am tired of replacing my fence. It's been replaced 3 times in 19 years. What can you recommend? Thanks
Lst29269213
on Sep 19, 2018

KAREN P
on Jul 01, 2018
I'm looking to build a trellis for my grapevine. Does any body have ideas for this project? Nicole
on May 31, 2018
I feel this structure would look great as a tiki hut. Not sure how to go about it at an affordable rate and strong enough to withstan Florida heat, rainy season, and ... See more Lenore
on May 20, 2018
I need to keep animals out of my veggie garden . I really need information on how to build a enclosure around it.