Related Discussions Hacker
on Oct 05, 2021
How to get little dents out from my stainless steal refrigerator. Thank you Elise
on Nov 20, 2020
Was canning & the front of my stainless steel stove is burned. Tried vinegar, stainless steel wipes & magic eraser. Has not budged please help. Peggy
on Oct 20, 2017
Please help us remove a plastic ( rather thin) plate stuck in a same size DIAMETER metal pan, as it was inadvertently placed in the pan and now was pushed in tight an... See more Vilma rosa
on Jul 09, 2019
I have ceiling fans up and they are brown and boring , work well so I need new ideas on how to paint and reuse use them with the new decor colors , stencils , paint a... See more Msjannetteandino
on Jun 20, 2019
how often am I suppost to give my ac a tune up just got a bill for $490.00 // I do have a pool but that to much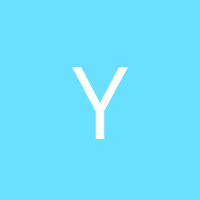 Yolanda
on Mar 23, 2019
What can I use to clean hardwater deposit from dishwasher. Tried over counter products and glasses still stained. Barb brown
on Aug 20, 2018
We just purchased a used grill and it is really dirty and greasey on the outside, nut otherwise in great shape.ThanksBarb