Related Discussions

Dorene Barnes
on Jul 26, 2020
I thought i carefully melted in a container a small amount of grease, but now when I warm up something it sounds like grease is still in it and like it want to spark ... See more

Joanna
on Nov 22, 2020
I must have ironed something and burnt it, therefore, it left the iron with burnt marks. Daw1955
on Apr 30, 2020
Where to buy used diswasher parts such as racks or new ones?

Julie
on Jul 23, 2019
Attaching new hose to the back of a gas stove. Do you need to add pipe joint sealant to connector side going into the stove? (it's not flanged) Thanks!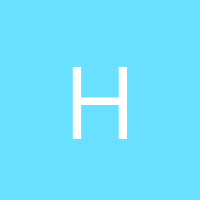 Hutoca
on Jan 09, 2019
How do I paint my stove hood without removing it? What type of paint should I use? Eml7554638
on Apr 29, 2018

Khadija Lambat Makda
on Apr 29, 2018
Why does my washing machine smell and it collects dirty water at times