Related Discussions Judy Timmersman
on Apr 26, 2018
The porch does not get sun and the wood is about 20 years old. The chainsaw oil has been on floor for about 2 months. I wiped up what I could and walked on paper towe... See more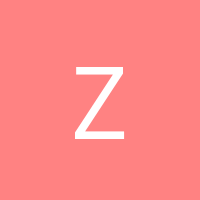 Zibby
on Apr 26, 2021
The way the air flows in my house, there is always dirt and dog hair on my nice white bathroom floor. The tile is in in good shape but I need a way to keep the floor ... See more
Kevin
on Feb 24, 2020
I painted my floors. I want to make it look like wood grain. Any help thanks Mary
on Dec 26, 2019 Lady
on May 14, 2019
What is the best product to use to clean my hardwood floors? Do I need something else to polish or wax them, too? How often?

Ashley Contreras
on Jan 15, 2019
Carpet is indented in from where we stand due to playing darts. Any idea how to make it even again?

Marilyn Cappadona Curson
on Oct 12, 2018
DOg peed & I cleaned it up but to late to prevent it from seeping & staining. Can't replace wood b/c no longer made. Can I sand & try to match color or what?