Related Discussions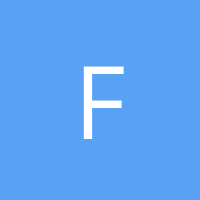 FdLNana
on Jul 29, 2017
I want to paint my dark cupboards white, but they are really greasy and dirty. Any suggestions on what to use to get YEARS of grease and grime off? Alexa
on Aug 31, 2021
I just bought this vintage vanity and when picking it up, I was far too stubborn to admit to my boyfriend that yes, it was far too short for my knees to go underneath... See more
Lynn D
on Apr 15, 2021
How do I fix a heat stain from a coffee cup on my cherry wood dining room table?
Mary Beth Mabe
on Feb 25, 2021
I want to make a base cabinet for my countertop dishwasher to set it lower than counter height. I would like to have a tray/ cutting board storage next to the DW and ... See more
Diana Fuld
on Nov 09, 2020
Small, narrow laundry room with nowhere to lay wet clothes from the washer that need hung up or to fold laundry from the dryer. Would like to have a "fold-away" w... See more Chriss Grijak
on Feb 19, 2021
Well I have another problem to solve! I have a Mission style bed frame. As I was sliding it away from the wall to dust underneath it I heard a crack. It cracked in... See more
Carol Bearman
on Jan 03, 2021
How do I fix an ugly mirrored medicine cabinet