Related Discussions Carol Bloom
on Sep 18, 2021

Ray Bassett
on Jul 25, 2019
have Plastic bins I want to paint but labels aren't coming in.
Kay Schroeder
on Oct 05, 2018

RobinGrossmann
on Jan 27, 2018
I tried vinegar and it did nothing to improve them.Thank you for any help.
Sharon Helm Pope
on Feb 11, 2018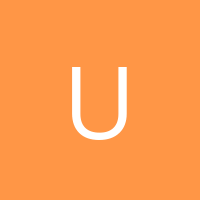 Ukumar
on Feb 01, 2018
I have two male dog and it seems like one started marking his territory in the house so the other is following. Now I have stained and smelly carpet. RG
on Jan 27, 2018
with these new copper non sticking pans. how is the way to clean build up on sides and bottom