Related Discussions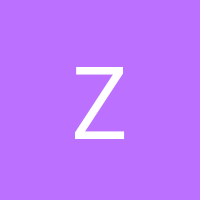 Zee
on Apr 30, 2021
How do I get rid of mildew that I just found INSIDE old Video tapes ??? Pat
on Jul 13, 2019

Libby Walker
on Dec 12, 2014
Recently I've noticed a funky mold/mildew smell coming from the water in my bathroom sink. I'll wash my hands and the smell will linger on them. Any idea what could b... See more Steff Blue Eyes
on Mar 19, 2019
The inside of my non stick pan cleans up easily, but the outside is stained. I haven't had to scour pans in years. What do you suggest? Judy Thurston
on Jan 30, 2017
I have a swiffer that takes a pad that sticks on the bottom -My swiffer mop has self adhesive right on the bottom so I need something to fit on to the adhesive on the... See more Kathy
on Feb 28, 2018
My grand daughter spilled Gel Nail Polish on a vinyl wood look floor. Of course it was Red, lol. She tried to wipe it up and smeared it, plus it splattered on the whi... See more Missty5155
on Feb 07, 2018