Related Discussions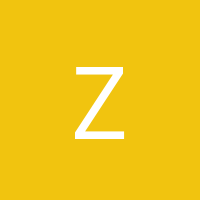 Zoe
on Dec 02, 2017
The doors are glass within a brass form. How do I clean the brass? It is pitted and discoloured

Laurie
on Dec 24, 2017
My bathtub and surround is 30 years old, vinyl/plastic? and is stained with mildew, soap scum and water scale.. I've tried nearly every commercial cleaner out there ... See more
Cindy Bates
on Oct 28, 2019
How do I get baked on "stains" from my cookie sheets & metal bakeware? Thank you!!! Barbara
on Mar 04, 2019
looking for a good solution for removing labels from wine bottles Spanky
on Nov 26, 2018
What is the easiest way to clean burnt on oil from the outside of stainless steel pots? It's mainly on the bottom of the pot.
Mia Nicosia
on Jul 07, 2018
I have some Brasspieces. Two Deer Horses I have tried cleaning them and nothing works .used all the cleaners . Help. Thank you Lila porter
on Jan 31, 2018