Related Discussions

Janet Pflum
on May 20, 2019
I have tried scrubbing and scouring! Nothing seems to work. Help!!! Jayme
on May 06, 2013
A few months ago I decided to try to get the hard water line out of my toilet bowl.. I used an SOS pad (steel wool with soap). I did get rid of the hard water line f... See more Cleo
on Oct 19, 2018
Cannot get glue off a glass frame after removing the label?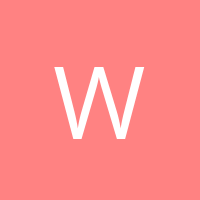 Winks74
on Nov 02, 2015
Linoleum has been down since 1970 and is adhered to the concrete subfloor. We've tried boiling water with zero luck and a chemical remover that Home Depot carried to... See more
Geno sanders
on Nov 25, 2014
my son lets his bathroom go when it needs cleaning and it builds up until its almost impossible to clean, you almost have to chisel it out. I have 3 indoor dogs,2 sma... See more

Shirley V
on Mar 20, 2015
Last year I purchased all new cookware. I bought Paula Deen in red speckled. It was very shiny and pretty. Over time it has lost it's sparkle and shine, how do I get ... See more