Related Discussions

Franne
on Nov 01, 2015
My renters just moved out and a walk-thru revealed mold on the window sills/sashes/frames. They had heavy, rubber lined, curtains on all the bedroom and living room ... See more

Ems
on Feb 02, 2012
I accidentally moved the toilet scrubber brush and didn't realize there were droplets of water with Clorox in it that landed on the plastic toilet seat. Hours later, ... See more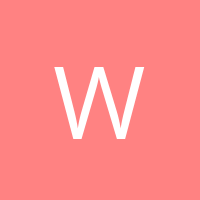 Winks74
on Nov 02, 2015
Linoleum has been down since 1970 and is adhered to the concrete subfloor. We've tried boiling water with zero luck and a chemical remover that Home Depot carried to... See more
Elizabeth Manning
on Oct 08, 2019
How can I get old dried paint off an old brass flower pot? This pot is over 70 years old and I want to make it look as good as I can. Thank you for thinking about it.... See more

Jeanine Elizalde
on Dec 11, 2018
A cat threw up on my tan suede boots which left a spot. How do I clean then without ruining them?

Zelda
on Sep 26, 2018
Our glassesite are cloudy from calcium deposits in the water. How can I clean them clear again? I have tried bleach, tried alcohol, even fingernail polish remover. Th... See more PamH
on Jan 26, 2018
What/how do you clean laminate floors? My fur babies constantly leaving little footprints on floor after going outside in damp grass.