Related Discussions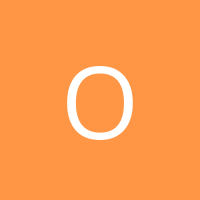 Ozzioma
on Jan 16, 2020
how to care for outdoor deck flor?? Mary Overmyer
on Jan 02, 2019
Years ago my mother made a wreath for me from lengths of rope tied onto a metal wreath form. Over the years the rope has darkened to a dark gold color and also nicot... See more

Deb
on Sep 23, 2018
anyone have any cute ideas..? I live in the South and it is so hot here, my plants don't do well. .I can find some fake ones on sale now.. --maybe silk..

Trish
on Apr 13, 2018
Power washing is just destroying the rock! Cocotel
on Apr 07, 2018
We had Trex installed about 4 yrs ago and although it is nice to never have to stain again, the mildew really shows on it. It's difficult to clean as most deck clean... See more Carleen
on Sep 09, 2016
As a result of all the summer barbecues, we have many grease stains all over our patio. I have tried numerous cleaners to no avail. Can anyone suggest a cleaner that ... See more
Nana Rinny
on Feb 24, 2014
I purchased this china hutch at a local Salvation Army store for the purpose of using it on my covered porch/patio. I am looking for ideas on how to best paint and se... See more