469 Views
6 Cute Macrame & Yarn Ornaments For Your Christmas Tree
September 9th, 2023 4:06 AM
Let's jump into the world of Christmas crafting with macrame and yarn. This festive roundup will guide you through the steps of making ornaments that bring a touch of handmade warmth to your holiday decor.
With just a few simple materials and a dash of creativity, you'll be weaving, knotting, and crafting charming macrame and yarn ornaments in no time. Let's dive in!
Macrame and yarn ornament ideas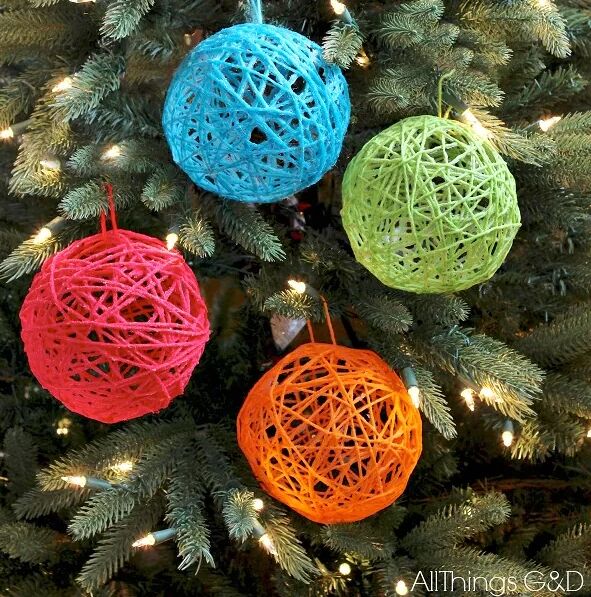 1. Yarn ball ornaments
Crafted by All Things G&D, these DIY yarn ball ornaments are fantastic for infusing your Christmas tree with lively hues and creating a striking visual impact.
Gather balloons, yarn, and glue for this project. Dip the yarn in glue, wind it around partially inflated balloons, and allow them to dry. Once they're fully dried, carefully take out the balloons and attach a string for easy hanging.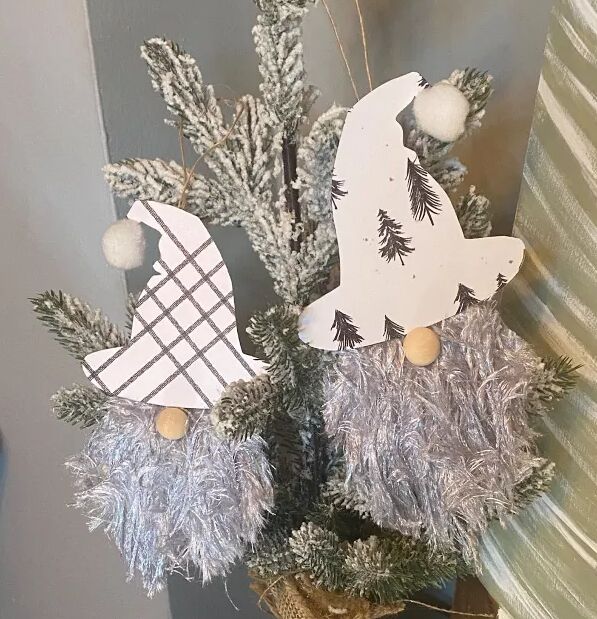 2. Yarn gnome ornament
In this guide by Megan from The Crafty Quinn, learn how to craft adorable yarn gnome ornaments for your Christmas tree using affordable Dollar Tree yarn and wooden cutouts.
These gnomes feature charming braided-like yarn beards and are created from wooden witch's hat and ghost cutouts. Affix scrapbook paper to the hat, securely attach the yarn to the ghost cutout, and snip open the yarn loops to fashion the beard.
Complete the look with a wooden bead for the nose, a witch's hat, and a pom-pom on top. Finally, add a loop of string or jute twine for easy hanging on your tree as ornaments.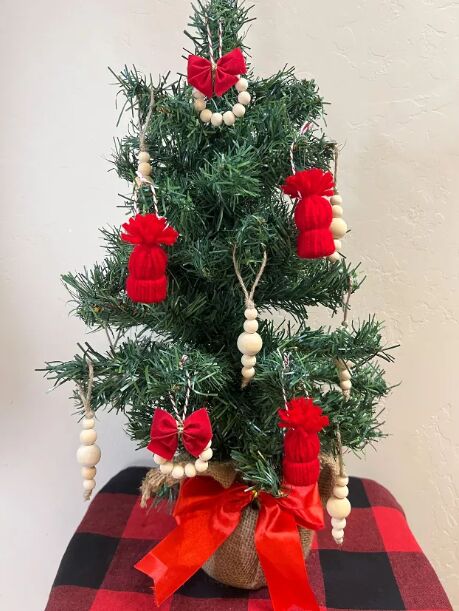 3. Yarn hat ornaments
In this DIY project led by Stacy Summer Malimban, learn how to craft miniature Christmas beanies using red acrylic yarn, a toilet paper roll, baker's twine, and basic crafting materials.
Begin by cutting and constructing the circular base from the toilet paper roll. Then, attach 16 pieces of yarn using lark's head knots. Secure all the strands together, stuff the beanie, and trim the top. Finish off by adding a baker's twine hanger.
These festive ornaments are ideal for adorning your tree, garland, or for crafting Santa gnomes or snowman decorations.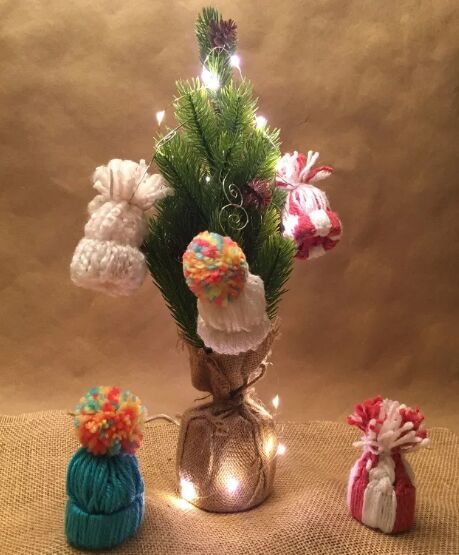 4. Mini stocking hat ornaments
Stacy Davis also has a version of the yarn hat ornaments, though she calls them stocking hats. She creates her mini stocking hat ornaments using yarn and cardboard rolls from household items. You can add store-bought pom poms or use yarn ends for a natural pom pom.
The process involves folding yarn, threading it through the cardboard roll, and securing it to create the hat shape. Additionally, tissue paper can be added for extra shaping. The project is cost-effective and allows for customization based on available supplies.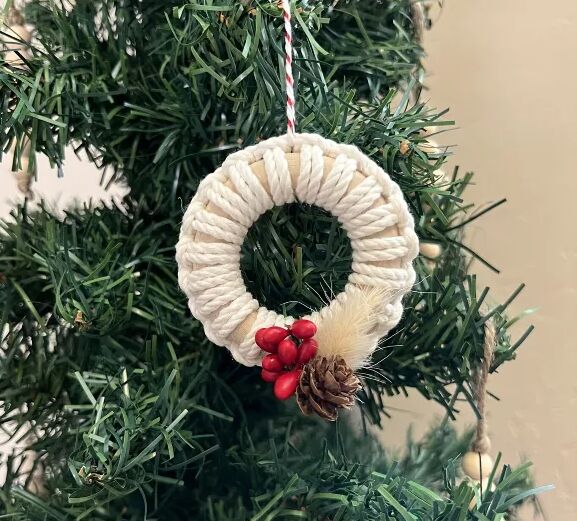 5. Macrame wreath ornament
In this DIY project led by Stacy Summer Malimban, discover how to make a macrame Christmas wreath ornament that brings a cozy boho vibe to your holiday decor. The finished dimensions measure 2.5" in both length and width.
Gather materials including macrame cord, baker's twine, a hot glue gun, an unfinished pine wooden ring, metal berry picks, a mini pine cone, natural dried laguras, a yarn needle, and scissors. With clear step-by-step instructions and labeled images, crafting this ornament is a breeze.
Once finished, you can use these ornaments to adorn your Christmas tree or as decorative napkin ring holders for your dining table.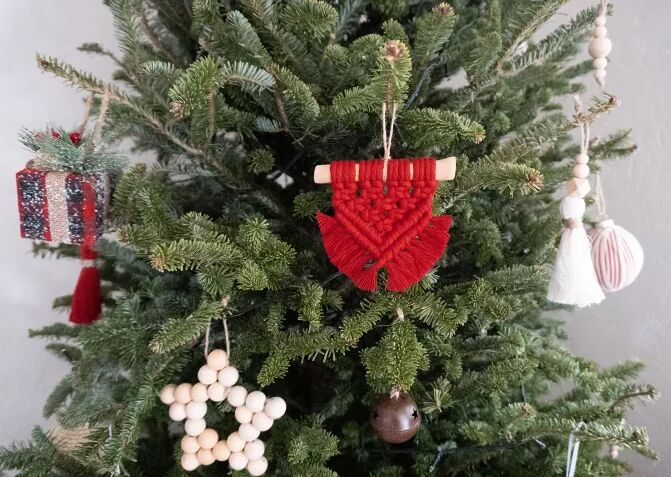 6. Macrame wall hanging ornaments
Here's how to make a DIY macrame design that can serve as a mini wall hanging, Christmas ornaments, gift accents, or handmade presents. The final measurements come to 4.5 inches in both length and width.
You'll require 8 strands of 30-inch macrame cord, a 4.5-inch segment of driftwood (or consider cinnamon sticks or a wooden dowel), 12 inches of jute twine, scissors, and a comb.
Follow the step-by-step instructions which cover tying lark's head knots, crafting square knots, and executing diagonal double half-hitch knots. Finish off by attaching jute twine for easy hanging.
Macrame and yarn ornaments
Whether they find a place on your tree, as gift embellishments, or in various corners of your home, these cute macrame and yarn ornaments hold the spirit of creativity and the joy of the season.
What DIY Christmas ornaments are you crafting to put on your tree this year? Let your imagination run wild. Happy holidays!
Enjoyed the project?
Published September 7th, 2023 10:46 AM