Throwback Thursday: Our DIY for the dog kennel! Answered
We had our dog kennel sitting in the kitchen, the first thing you see when you come in the back door, our primary entrance...so we remodeled the kitchen around it! We gained a new countertop that we found at Habitat for Humanity Restore, painted the existing moveable island and built it in. Here is the dog kennel part...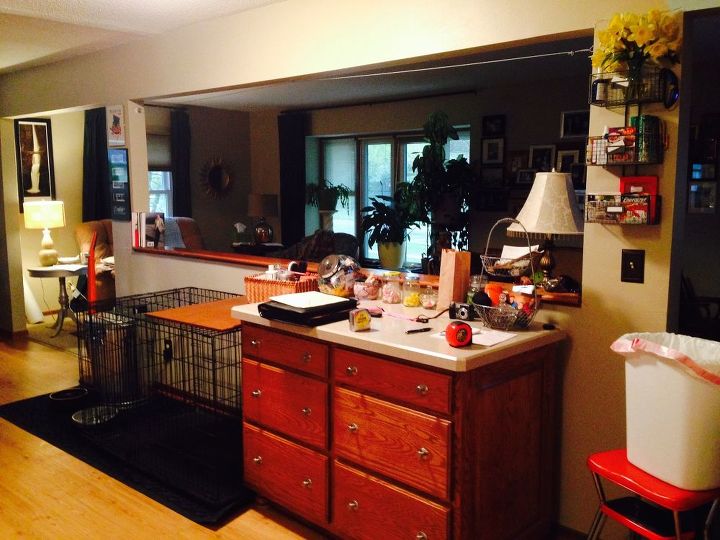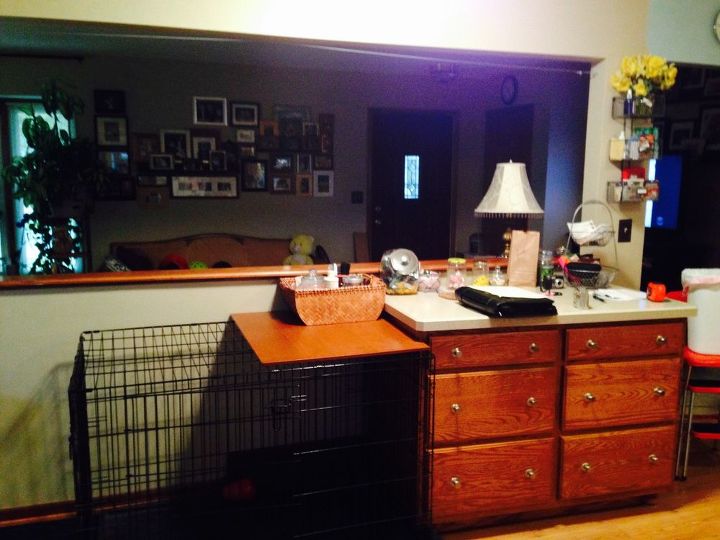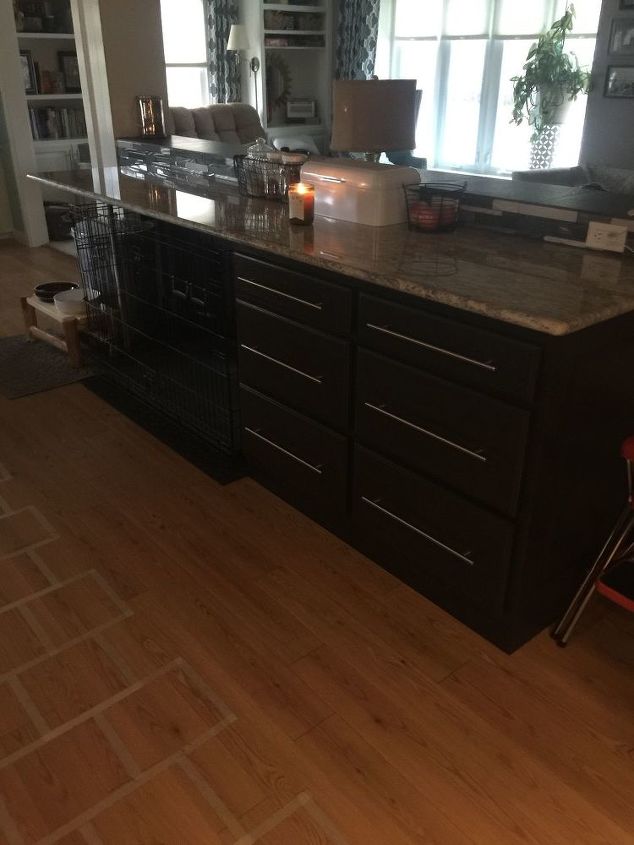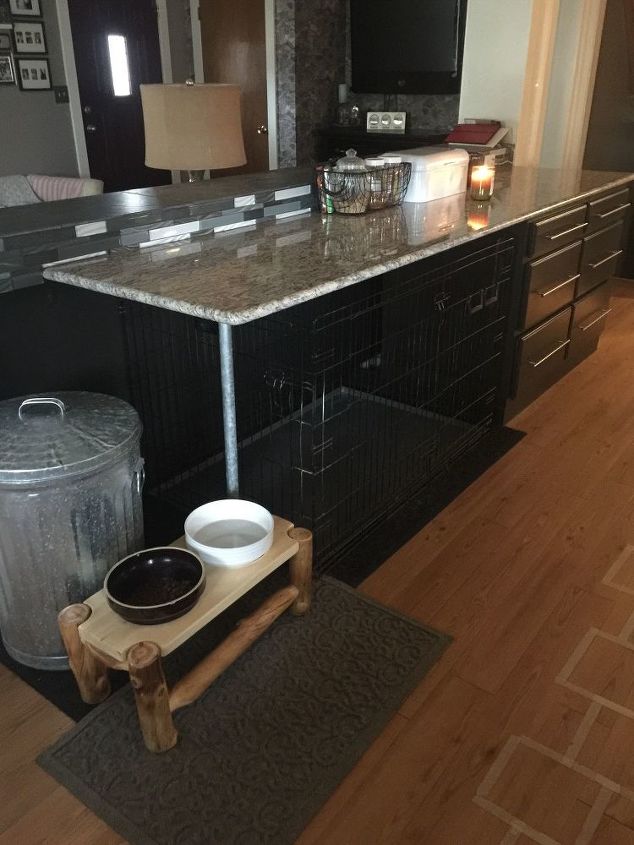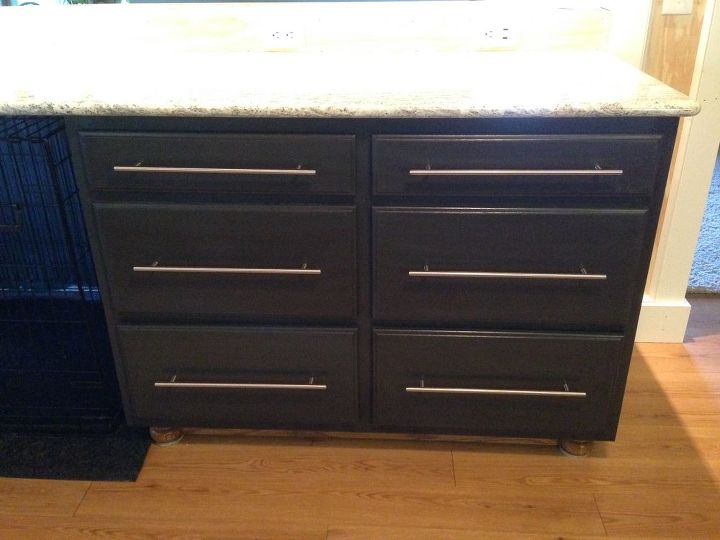 Looks pretty nice repainted, right?