Related Discussions SG
on Jan 19, 2019
The house has sliding glass doors to the sun porch from the family room, they are hideous.. Help me come up with something creative.. Joan
on Jan 25, 2020
I love the look this gives the door, but before I do this I wanted to know how difficult it would be to remove if I would want to change after a time RR
on Sep 03, 2020
The door has a paper substance like contact paper and it's falling off leaving a metal base. How can I remove this sticky paper? Purchased in Home Depot years ago. No... See more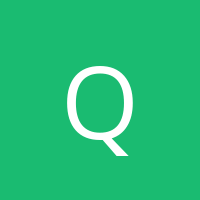 Question
on May 28, 2019 Peggy
on Jul 26, 2018
I have a glass screen door that creates too much heat, causing the paint on the front door to blister. Any suggestions? Vic2770138
on Oct 28, 2015
My question is, why are the door knobs "always" at the bottom and not at the top? I am making one and I was thinking of putting a chrystal doorknob at the top of the... See more
Brimfield Starts Here
on Feb 24, 2015
I need to use 1' x 8' solid shutter doors with 2 shelf heights with no taller than 6 feet for my art shows to display my hand crafts .. need a few ideas..thanks Tony