1.8K Views
5 Simple Christmas Tree Hacks to Make Decorating Easier
September 30th, 2023 11:20 AM
Getting ready for the holidays and decorating your Christmas tree is so much fun, but there can be some challenges along the way (kids, pets, pine sap...) We've got some awesome Christmas tree hacks to make your life easier.
From making your tree look fuller to deterring cats from your ornaments, we've got you covered. Let's make your tree look super special this year!
For even more ideas, see Hometalk's ultimate guide to DIY Christmas decor here.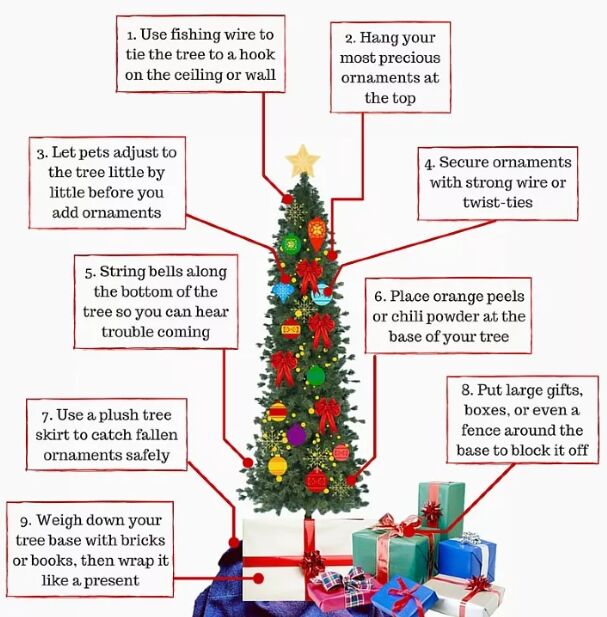 1. How to kid-proof and pet-proof your Christmas tree
Safety first! These practical tips from the Hometalk community are all about keeping your kids, pets, and Christmas tree safe during the holidays. Suggestions include anchoring the tree to the ceiling or nearby walls, strategic ornament placement, securing ornaments with wire, and gradually introducing pets to the tree.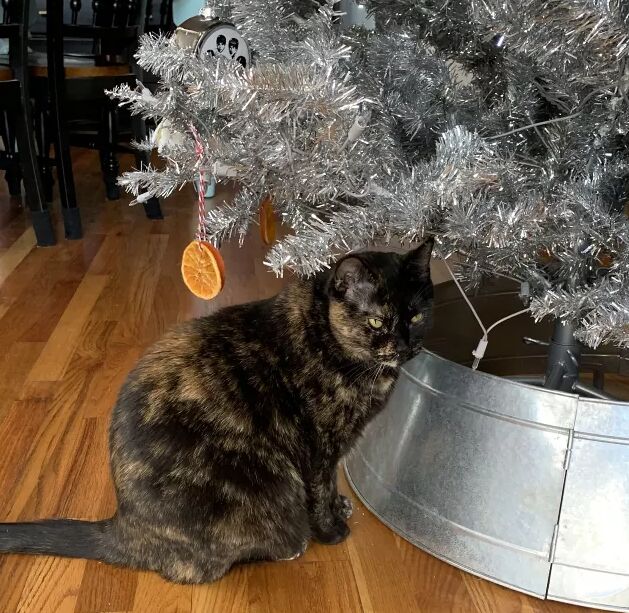 2. How to cat-proof your Christmas tree
Speaking of pets, Doodle T and Me! also offers a solution to keep cats away from the Christmas tree using dried orange slices. By slicing and baking oranges for 6 hours, a strong citrus scent is created that cats dislike.
The dried orange slices are then threaded with twine and hung on the tree, wreaths, or other decorative areas to deter cats from playing with the ornaments. This method not only helps cat-proof your Christmas tree but also makes for cute and traditional Christmas decor.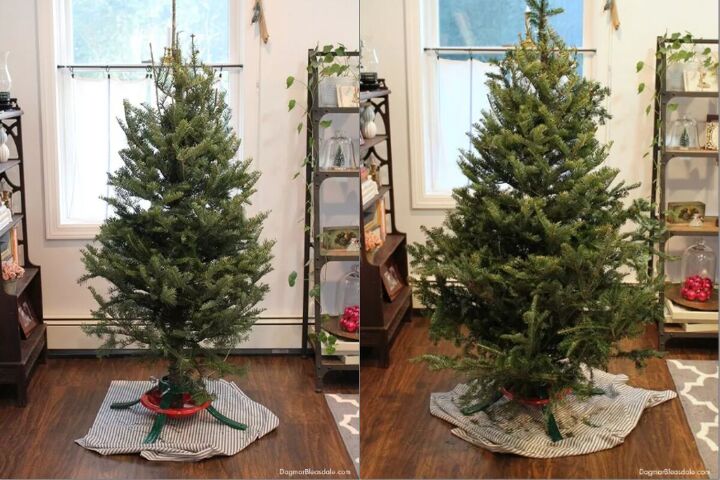 3. How to make your Christmas tree look fuller
Now that you have the practical elements down, it's time to focus on making your Christmas tree look its very best.
This project by Dagmar's Home shows how to transform a small, budget-friendly Christmas tree into a fuller and taller-looking one for free. By adding extra branches to the bottom and securing them with a bread bag tie, the tree gains a more robust appearance. Additionally, an extra branch is used to fill in the top, giving it a fuller look.
Regular misting of the added branches helps prevent them from drying out. The result is a beautifully enhanced Christmas tree that appears larger and more impressive.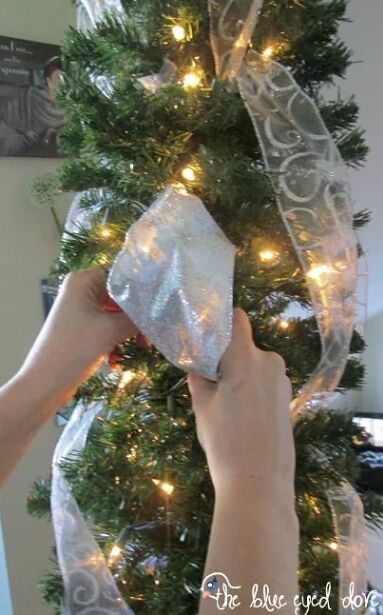 4. How to put ribbon on a Christmas tree
Next step: decorating! Ribbon can be one of the trickiest decorations to hang on a Christmas tree and get it actually looking good. This simple method by The Blue Eyed Dove shows the best way to put ribbon on a Christmas tree.
Using wired Christmas ribbons allows for easy shaping and cutting to varying lengths. Starting at the top, secure the ribbon around branches, working down in sections. Tight knots and fluffing ensure a polished look. Fill any gaps with smaller ribbon sections for added character.
Step back periodically for adjustments, and remember that the final result truly shines once ornaments are added.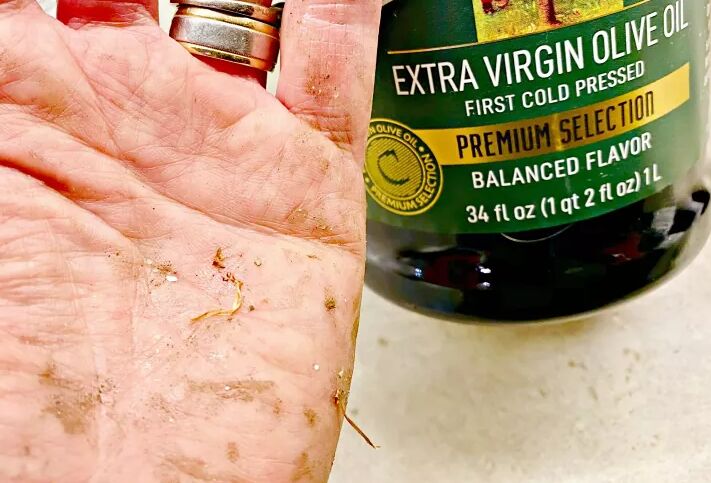 5. How to remove pine sap from your hands
After all that Christmas tree tweaking, your hands may get a little messy. To remove pine sap from your hands and tools, use olive oil.
Pour a small amount in your hand and rub it all over, then watch the sap disappear without scrubbing. Follow up with hand soap and warm water to clean off the oil. For tools, apply olive oil on a soft cloth and rub areas with sap.
This tip from Farmhouse 1820 is a game changer for easy sap removal.
---
Christmas tree hacks
Do you have any tips or tricks to share for Christmas decorating? Share your Christmas tree hacks in the comments below.
Enjoyed the project?
Published September 29th, 2023 11:37 AM
Popular Project Book
Popular DIY Questions