How can I lighten up my barn board wall? Answered
I tried a method that I've seen posted using vinegar and steel wool to stain my barn board wall. I used tea to bring out the tannin in the wood as suggested and it turned my wall dark brown instead of grey. I tried putting a grey store bought stain over it to make it more grey but it is still very dark. Could I use a white wash or something to lighten it up. It is supposed to be grey.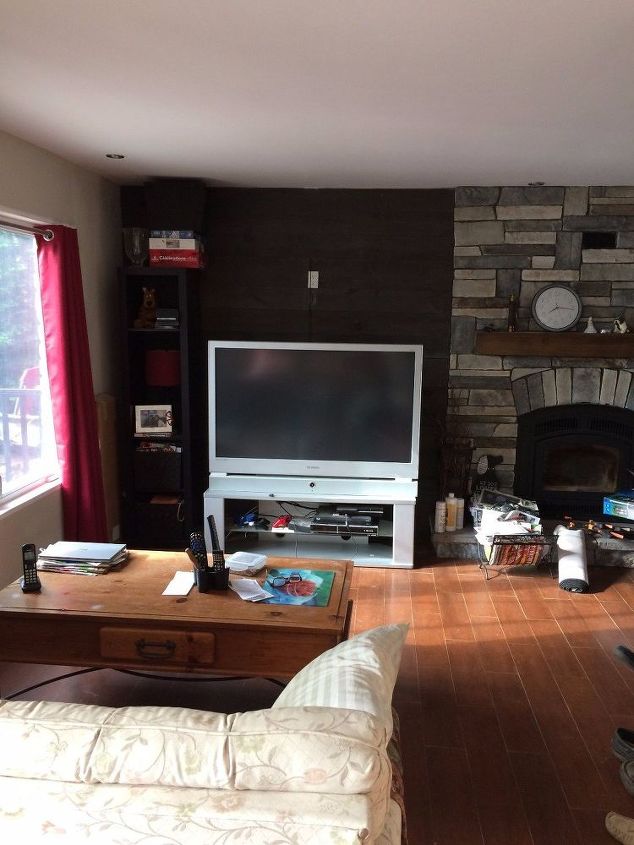 Blackeyedjosie
Answered on Jun 16, 2023
I accidentally left something wet on my bamboo cutting board and now it has a large dark area in the middle. Is there any way I can restore it?

Mindy DuFlunker
Answered on Jul 16, 2022
I am running chair rail around a bedroom. The marble sill is 40" from the floor the window is 39" high. Putting printable wallpaper on the bottom. Painting the botto... See more

Meredith Moen McConnell
Answered on Nov 11, 2022
I am very new to working with tools and am wondering what the best type of nail gun I should buy to work with pallets. I am interested in redoing a wall with pallets ... See more Barbara
Answered on Nov 11, 2022 Kim farrell
Answered on Feb 02, 2023
I have a few amazing pieces that are old and the paint is chipping. I love them just the way they are but hate the flakes that constantly come off! What to do so it'... See more Linda
Answered on Nov 11, 2022
Can anyone suggest the best way to cut a wooden spool in half length wise. Approx. 16 "tall, ends are wood and the center is thick. I have several different power saw... See more Sarah
Answered on Jun 06, 2023
I recently visited a friend who had the most brilliant idea for a dish rack: an over-the-sink design that maximized space and efficiency (see picture below). It got m... See more