Related Discussions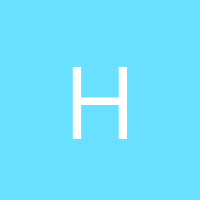 HALLERONB
on Nov 01, 2020
Where is the best place to buy faux flowers on the cheap?

Tayta Rae Ali
on Feb 09, 2020 Angela
on Jan 18, 2020
Designing champagne bottles Debbie
on Jan 02, 2020

Monica Graves Kelly Moore
on Dec 28, 2019
I have hanging in my kitchen and i want to paint it either red or yellow how would i do it and which color is better.
Chris DeMoines
on Jul 08, 2018
I would like to hang some wallpaper in my camper. I don't really want to spend lots of money on paste. Does anyone know how to make paste from home supplies? Shannon
on Apr 28, 2018
I have a large wicker box that is lined. I then have all tall bags of snacks like chips, cheesiest and popcorN. They don't come higher than the gift box, so what ca... See more