Related Discussions Kristen
on Aug 21, 2021
Looking for shower curtain recommendations. Still need to install floor, but vanity and mirror are installed. I've tried white with ruffles or polka dots but they see... See more Kate
on Feb 19, 2018
I washed my wall tapestry and it seems to have shrunk. The cotton backing is perfect but the tapestry is now curled and buckled. Any suggestions?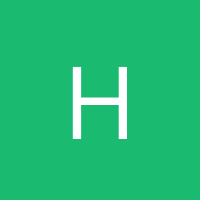 Hilde Gomann
on Jul 04, 2019
Is there a better way to decorate a small room ? Tasha
on Mar 25, 2019
Hi there! Looking for a safe way to cut down some liquor and wine bottles. Have seen a few posts on Pinterest but thought I'd get some real time answers here. I have ... See more

Barbara Dooley
on Jun 02, 2018
some time ago I saw a portion of an old wooden ladder hung horizontally on the outside wall of a house with plants hanging or mounted in the square sections.Can you t... See more

Jeanne Johnson Ortego
on May 09, 2018
I bought these guys at a garage sale. The dragon is our Middle School mascot, but he's the wrong color. Should I try sanding first?
Mindy
on Oct 21, 2013
I have tried all types of waterproof silicones, E6000, etc. I want to glue melted bottles to strips of wood.