How do I decorate this? Answered
This is my new basement window/ window w/ with new egress ladder, heavy duty steel grate on top with Kalwall "rain deflector".
Im thinking about decorating it, keeping in mind, that whatever is in there must be "push-able out of the way" in case of fire.
Also will not drill holes into the corrugated steel powder coated dirt retainer. That will rust it out.
Hanging things off of the steel lip that sticks up 2" from the patio above, won't work, because that steel safety grate sits on that lip. It's made to hold a 300 lb person who walks on it. It's heavy.
I thought about fine bamboo fencing, but don't want to glue it to the powder coating.
What do you think I should put in there to improve the view?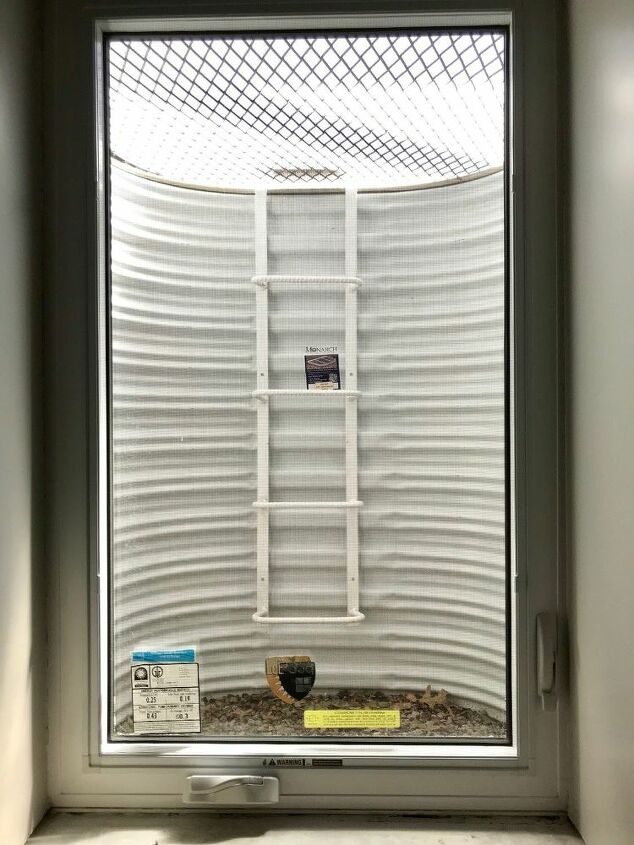 The view from the basement looking out the egress window.