What to Do With These? Answered
This is Liliana. She's been a long time in the making and I still don't think she's quite done but I wanted to share her with you guys.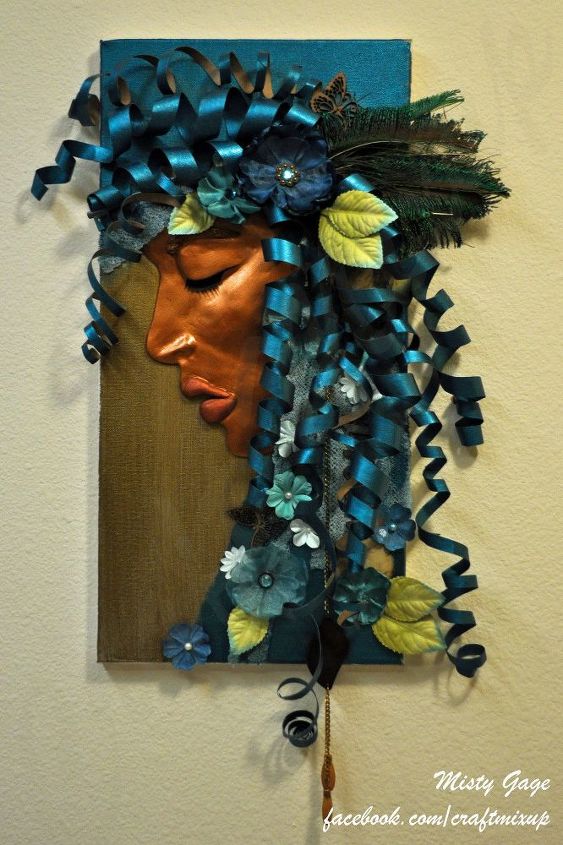 I'm constantly trying to re-use common household items instead of throwing them out and I never walk past a bit or bauble without determining if I can work it into my art. I love finding discarded trinkets and treasures and adding them to my mixed media. I'm also a firm believer in upcycling. Liliana is a perfect blend.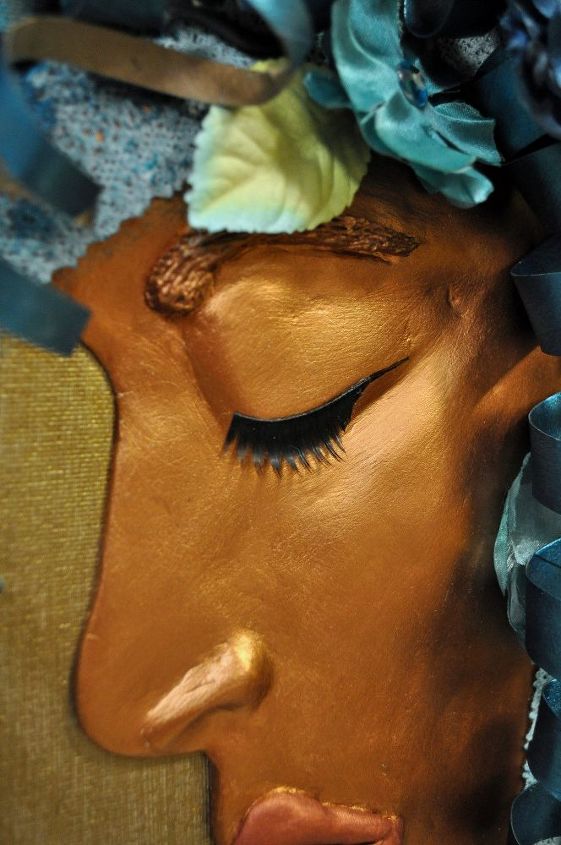 I sculpted her face from clay making sure to leave minor imperfections (even the most beautiful people aren't perfect), added a couple coats of paint and some fake eye lashes I purchased for a buck.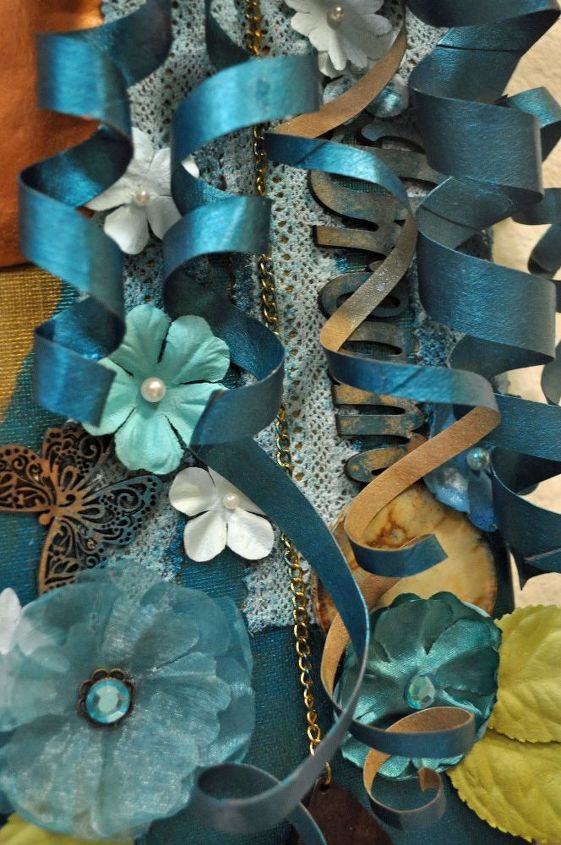 For her lovely locks I painted a base layer then added random chipboard die cuts, flowers, ribbon, tiles, keys, and other trinkets scattered throughout.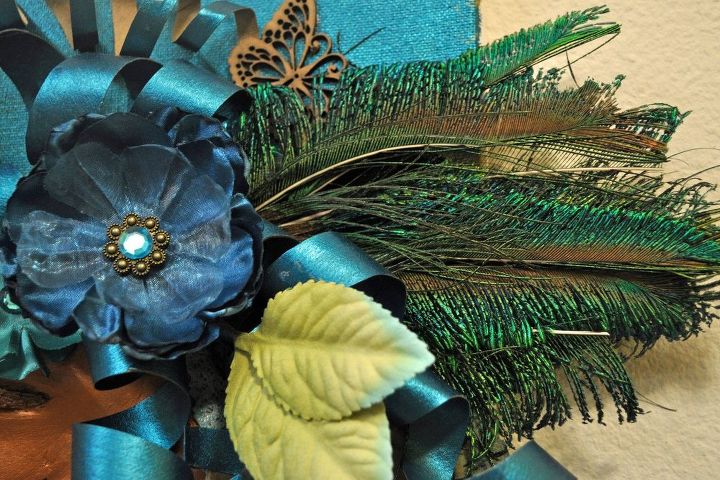 As a finishing touch I added in some peacock feathers I I removed from an old Halloween mask. Care to know my favorite thing about Liliana?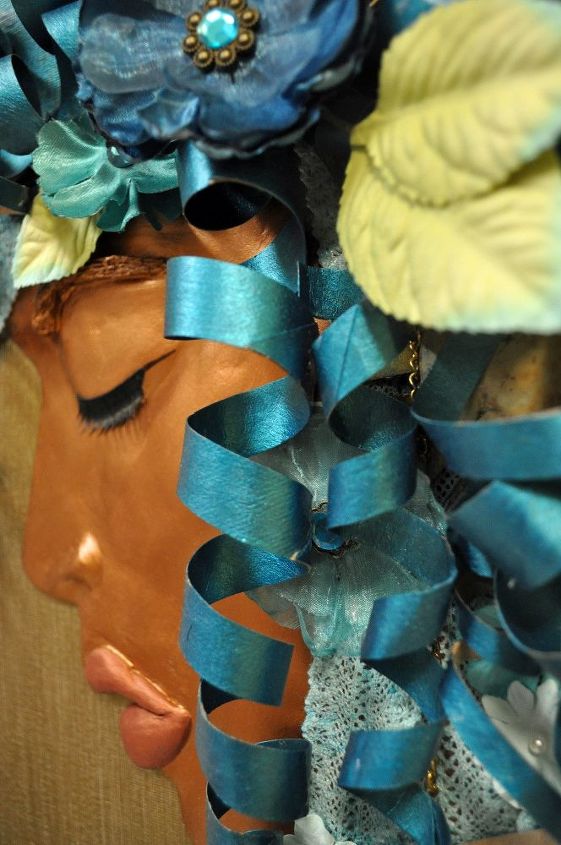 Her beautiful curls are all hand-painted toilet paper rolls! Isn't that just fabulous!!!!