Related Discussions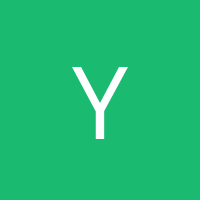 Yellow Lab Mama
on Jan 20, 2020
Anyone know of a way to take pics from ur phoneenlarge them and transfer onto a wall hanging Brittany Tran
on Mar 19, 2019
Our bulkhead isn't a normal "go straight up" bulkhead. It protrudes out about a foot and it's so ugly. What do I do to make it a bit more attractive?? Mlw33712753
on Jul 01, 2018
The house is brand new! The walls are very big and very bare. It seems like all larger artwork is in the high hundreds to thousands. It all seems like it's just thr... See more Su
on Apr 04, 2018
I need decorating ideas for my recently acquired home. The ceilings and trim are somewhat off white in color while the walls are mild harvest gold. Any ideas? Terri
on Jun 04, 2018
We just bought a 31 year old manufactured home in a beautiful location. The problem being, I'm pretty sure it came with wallpaper and it since has been re-wallpaper... See more Linda
on Apr 26, 2018
I have this gray wall with aluminum birds flying as decor. I think it needs a bit more of something on the wall. What do you all suggest might help it look better? Th... See more
Anne Ramos
on Apr 04, 2018
Suggestions for covering behind stove