Related Discussions Thea Chalmers
on Aug 25, 2021
I have walls that seem impenetrable. The Landlord requested we dont put holes in walls . How do I mount photos and pics ( tried command strips and double sided tape).... See more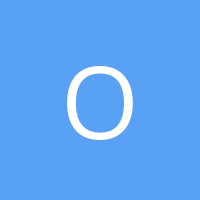 Owna
on May 15, 2020
What can I use for frosted wall dividers in a huge living room

Jenilynnecook
on May 05, 2020
How do I Display on this half wall in kitchen ??? OR should I add glass display shelves to it?
Celeste Seham Shamma - Michler
on Sep 22, 2019
My sister is a 'music junkie' and has collected drum sticks from the drummers in the concerts she has gone to. We were looking for a way to display them instead of ta... See more
Kat
on Jan 04, 2019
I have a 23 x 13 room where there was a water problem that we fixed . We had to tear out the the bottom of the walls approx 2 feet up , we did not want to tear all th... See more Sara yaker
on Aug 13, 2018
Mostof my wallpaper my living room walls is beginning to peel off. How do I go about taking it all off?

Shay Johnson
on Apr 22, 2018
These buttons are not going in the trash. I need to pull them off somehow. The frame is garbage after that I am sure. Thank you.