DIY Instead of Buy! How I Made A Catalog Item on the Cheap! Answered
My DIY journey began when found Hometalk! It taught me to look at things with a critical eye, and to think of how to make things myself. Not only is it rewarding, it is cost effective to DIY! Here is an example of a project I did.
Please highlight the full link below and choose "go to (link)" to be redirected.
http://www.hometalk.com/diy/decorate/rooms/how-to-build-a-decorative-frame-house-21799616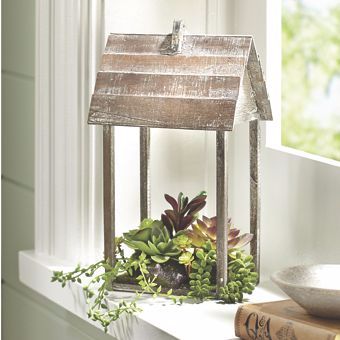 Inspiration photo from catalog.