Can I cover the hall utility door vent? Answered
I was told by several plumbers to cover the vent part of the door. Is it safe?
Also, I'm wondering if that would help with the dry air in my daughter's room and hall way. I feel that we constantly are sneezing, headaches and now my daughter is getting bloody noses. The air is very dry and has a wired smell in her room and in front of the utility closet. (Houses the furnace and water heater)
Pictures attached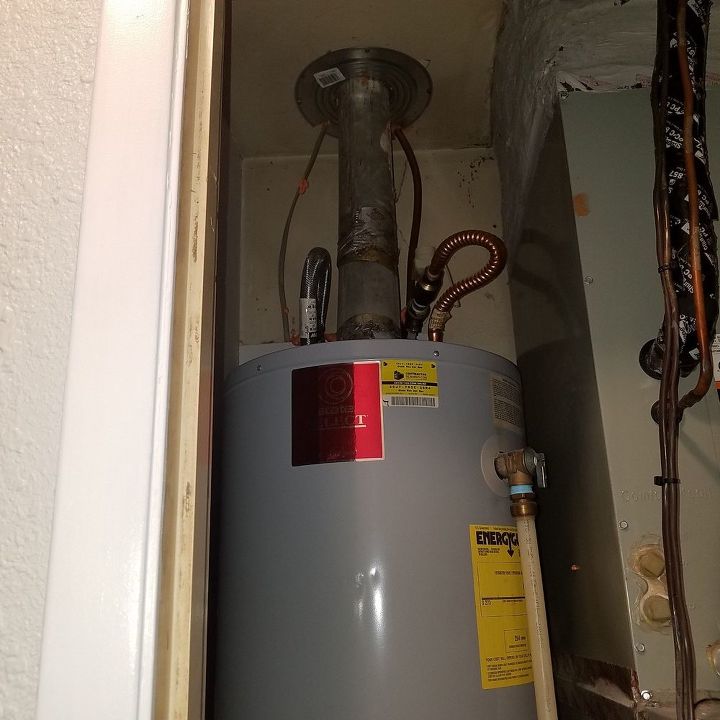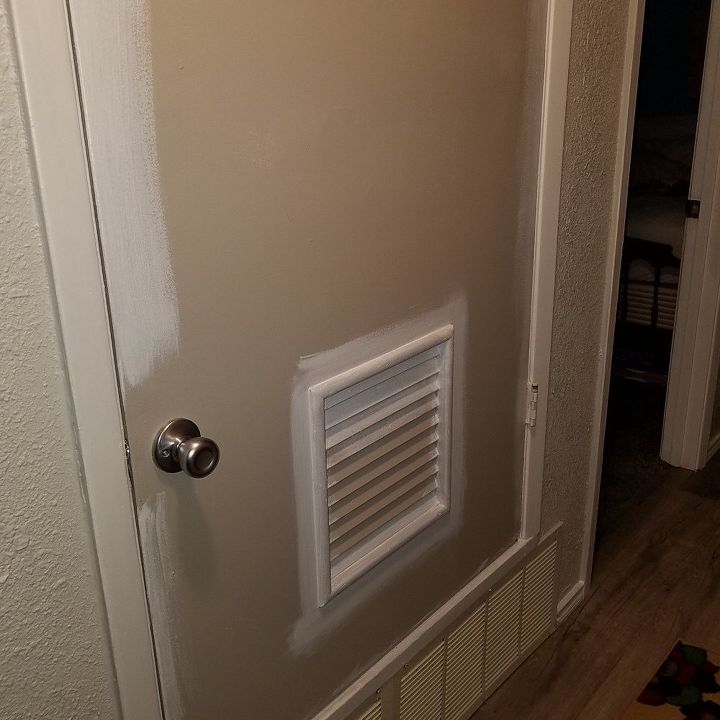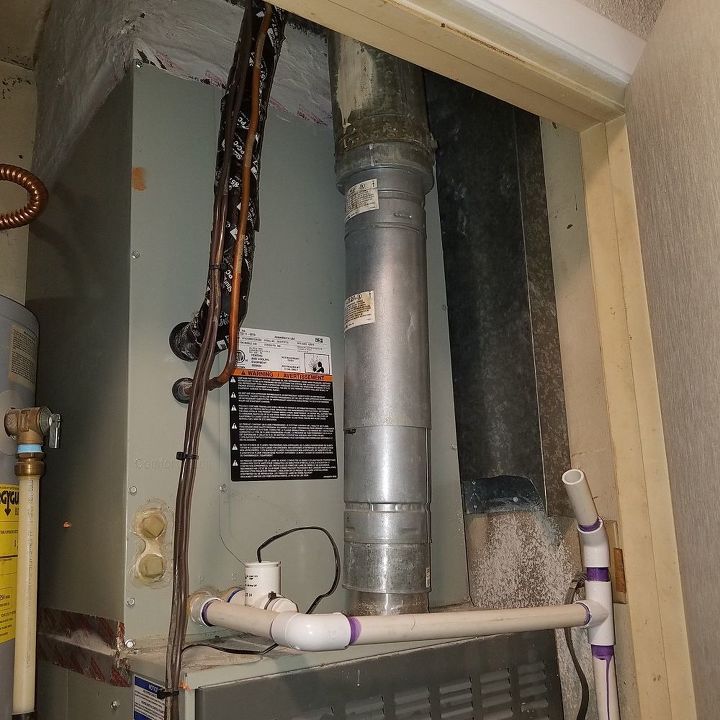 Related Discussions
Logeshwari Ranganathan
on Jun 16, 2018
We bought our home last year and I didn't still furnish my living room. My main door opens into this room and there's a beautiful staircase in the middle , cathedral ... See more

Jessica
on Dec 06, 2017
I got a great deal on Spectrum's Macklin storage bins ($5 each!) and bought twelve to put in two cube storage organizers. They'll look great for kitchen storage IMO... See more Linda Valentine
on Mar 29, 2017
First one fell off in the bathroom - okay, maybe moisture. In the kitchen - fridge, inside cabinets and on tile walls. All fall off. Everyone else seems to love t... See more

Amy Poulton
7 days ago
Lately, it's been taking my dryer two cycles to dry the laundry and I have no idea why. Any advice on the problem and how to fix it would be greatly appreciated.

Alicia Gillentine Carr
on May 21, 2014
I found this in the curb this morning on my way to work. Needless to say I'm late :) does anyone know anything about this piece? What would you do with it? Paint? Res... See more Juliana
on Feb 12, 2018
My contractor created the countertop template measuring the cabinets not following the wall. It was clear that the wall was uneven because the cabinet guy had left sh... See more

Lauren of Mom Home Guide
on Aug 06, 2016
I was wondering if you could help me with something -- I have an entirely oak kitchen. I know it's the rage now to paint or gel stain cabinets. I've been considering ... See more