Can I cover the hall utility door vent? Answered
I was told by several plumbers to cover the vent part of the door. Is it safe?
Also, I'm wondering if that would help with the dry air in my daughter's room and hall way. I feel that we constantly are sneezing, headaches and now my daughter is getting bloody noses. The air is very dry and has a wired smell in her room and in front of the utility closet. (Houses the furnace and water heater)
Pictures attached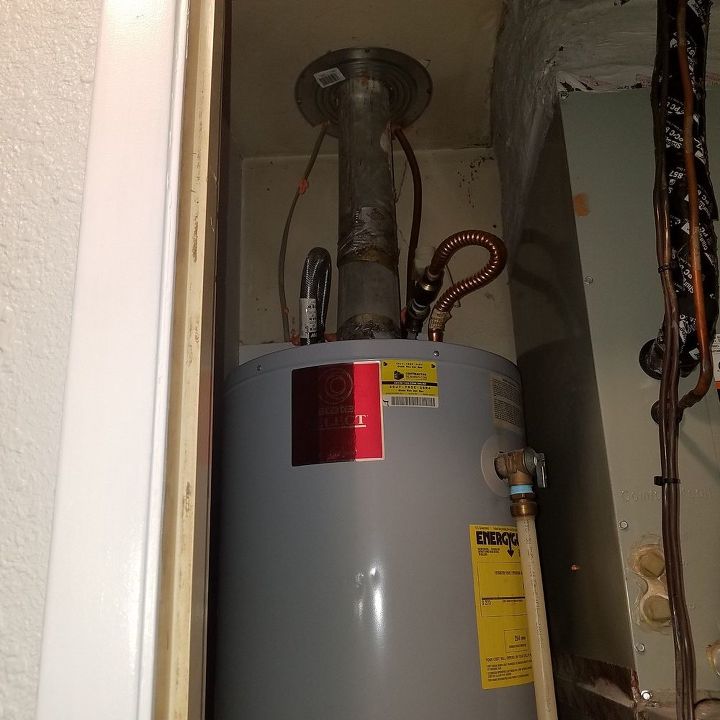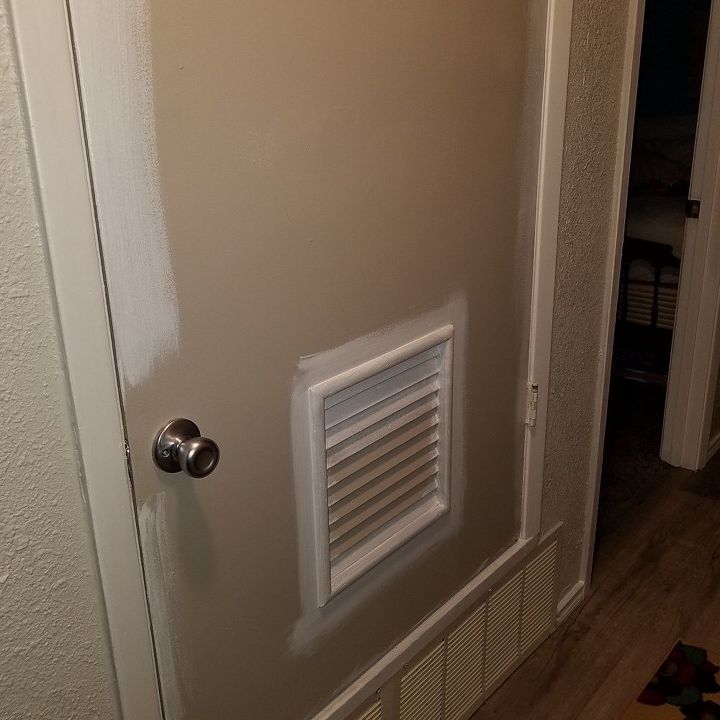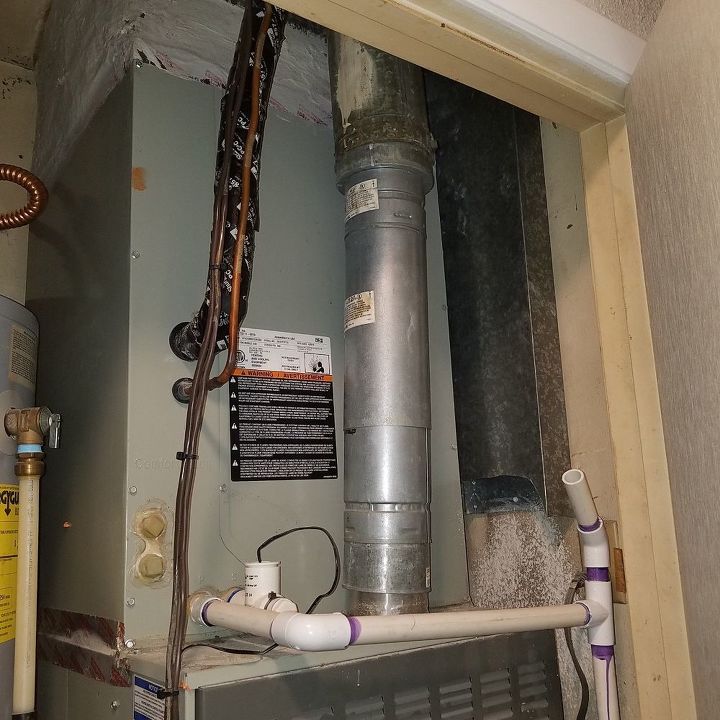 Logeshwari Ranganathan
Answered on Jun 28, 2018
We bought our home last year and I didn't still furnish my living room. My main door opens into this room and there's a beautiful staircase in the middle , cathedral ... See more

Jonna Willadsen
Answered 34 minutes ago Jacqueline Phillips
Answered 36 minutes ago
They are good quality so I don't want to replace.

Dee Rodriguez
Answered 4 hours ago

Angela
Answered 4 hours ago
Accidentally spilled red hibiscus and passion fruit tea down my white laminated kitchen cabinet. I have tried bleach and Ajax. Nothing happened. Any suggestions. Than... See more

Kelly-n-Tony
Answered 7 hours ago
This would be the kind typically put together indoors. Last year we had one in Fairy Forest on top of an open structure we built on top of tree stumps. See photo. Thi... See more

Tracy
Answered 8 hours ago
Got new tiles recently, and noticed a crack in the grout across a few tiles. Tiles are directly beneath washing machine, so afraid there may be seepage. Thanks 😊