How can I transform this main entryway?



Answered
GOAL(s): Reconfiguration?
Create an actual entry-space to our home.
Do we move door?
Move windows (1) where front door currently is, (2) move and replace with wider front door with (3) window to left of where current windows are now?
Yes, it's a major reconfiguration to the exterior wall of the house, but I've been speaking to a contractor about adding additional electrical work, lighting, internal WiFi/speaker wiring into the full length of the front interior wall that would Affect the front bedroom and living room. It is actually the idea that's triggered changing entry configuration!
There are a number of things I like about our home, but our main entry is NOT one of them. I have been profoundly baffled as how to improve this entrance to our home from inside the house. We did remove the rail that was there and now the landing is open.
(I am going to build needed storage under the landing. )
The wall along the front entry has a large double window along the approximately 20 ft length (photo below). We plan to Sheetrock the lower portion of the wall, however not until the placement of the entryway & associated windows is resolved.Any and all ideas, photos, drawings are invited and welcome. thanks!
Jennifer-South Metro Atlanta, GA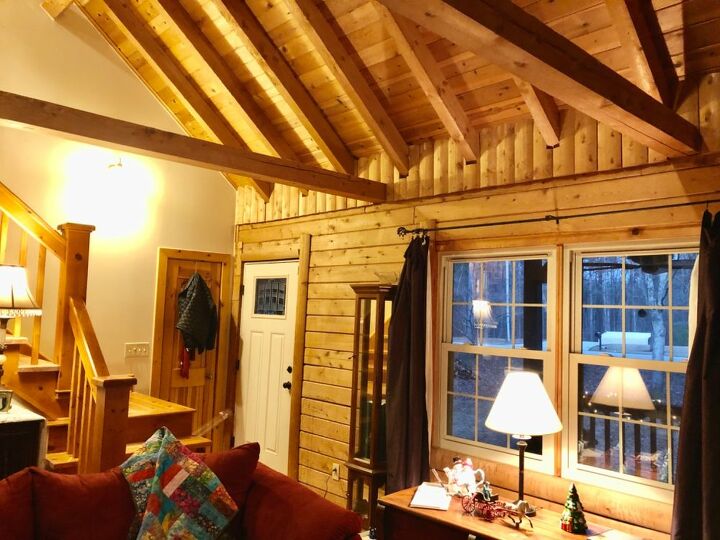 Full interior entryway opens immediately to living room.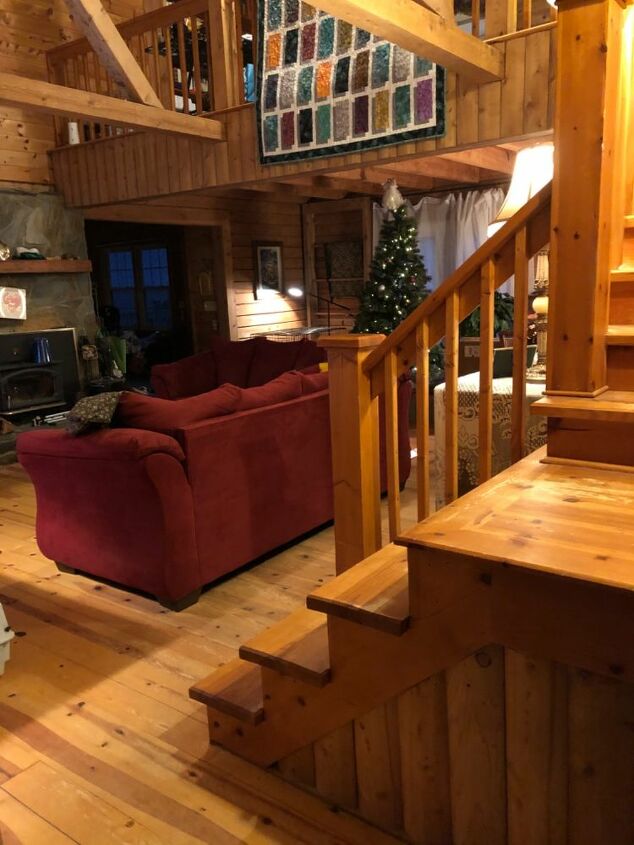 Perspective: Standing directly in front of opened front door before entering home. There isn't an "entryway".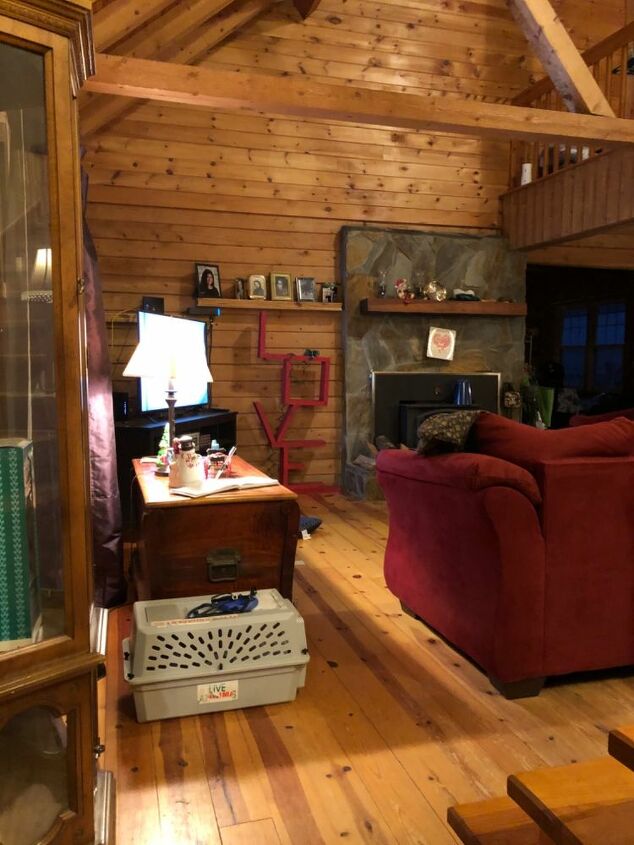 Perspective: Immediately Left, 1 step in front of closed front door.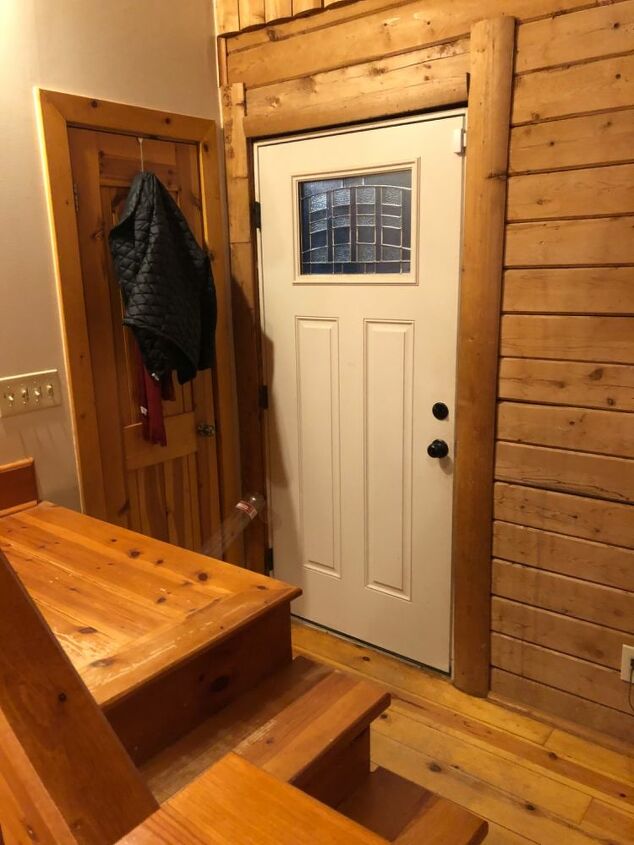 Perspective: Taken beside stairway post next to couch, in front of stairs facing front door.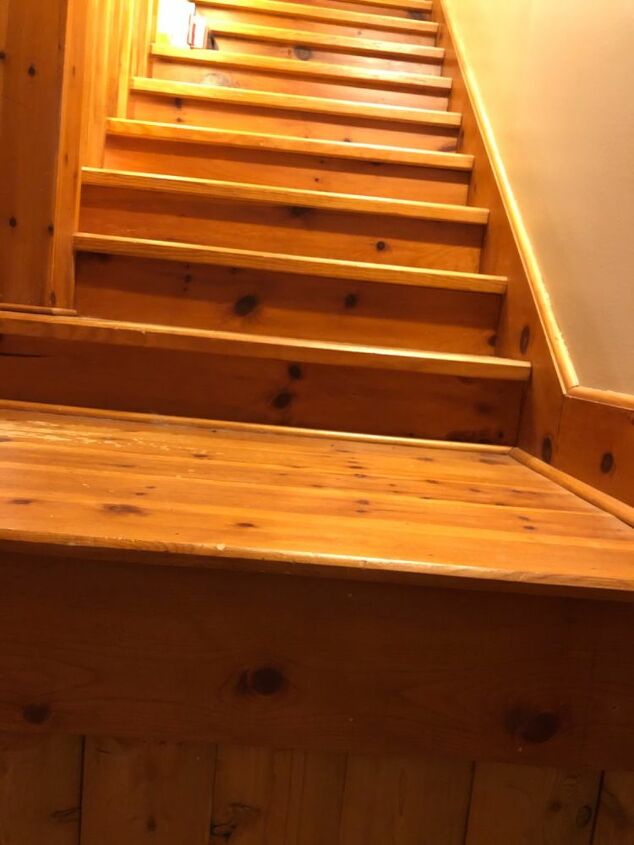 Perspective: Back against interior side of front door at waist level (I'm 5' 5" tall).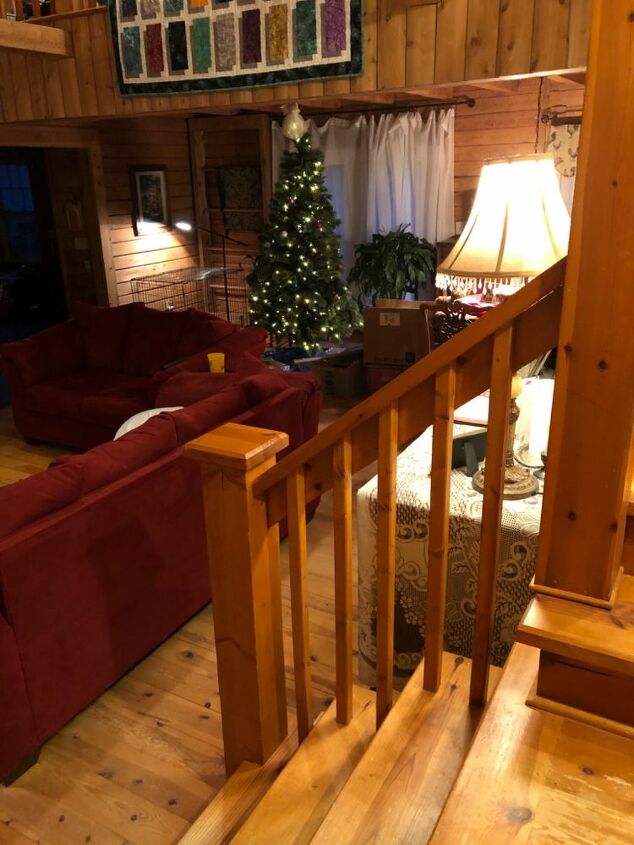 Perspective: 1-step into "entry" with door closed behind me.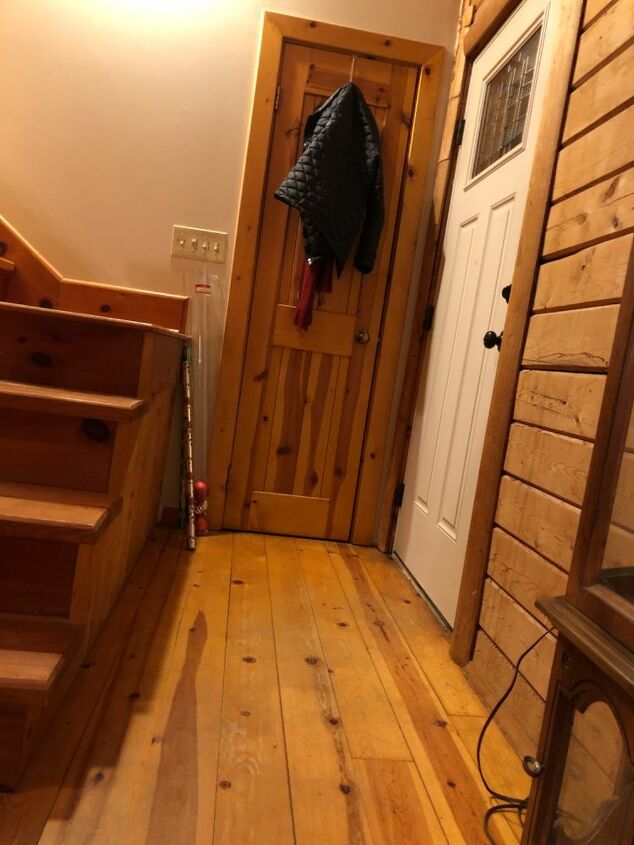 Exact width of Entry is the width of the front door plus approximately 3-inches.