Would like your ideas for small floor plan redo. Answered
would like to do a country/rustic decor.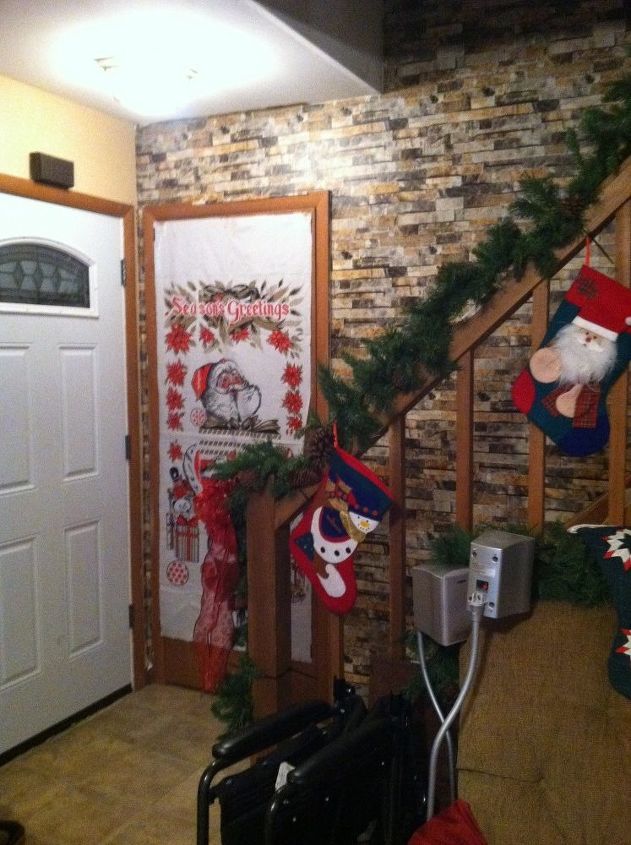 This is the front door. Santa is hiding a coat closet and the brick wallpaper was just put up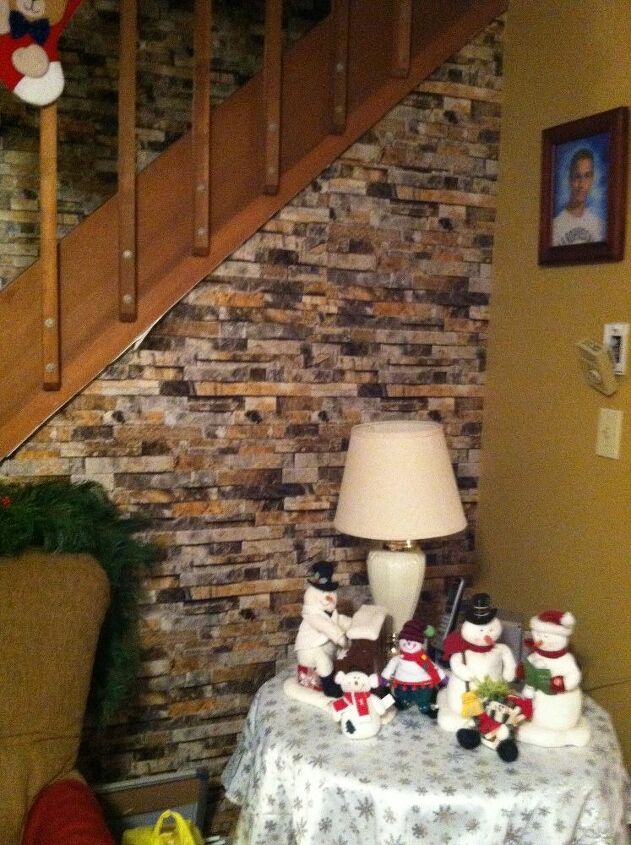 This is the living room wall that we just did Thursday. I like that it looks like the steps are held up by the stone.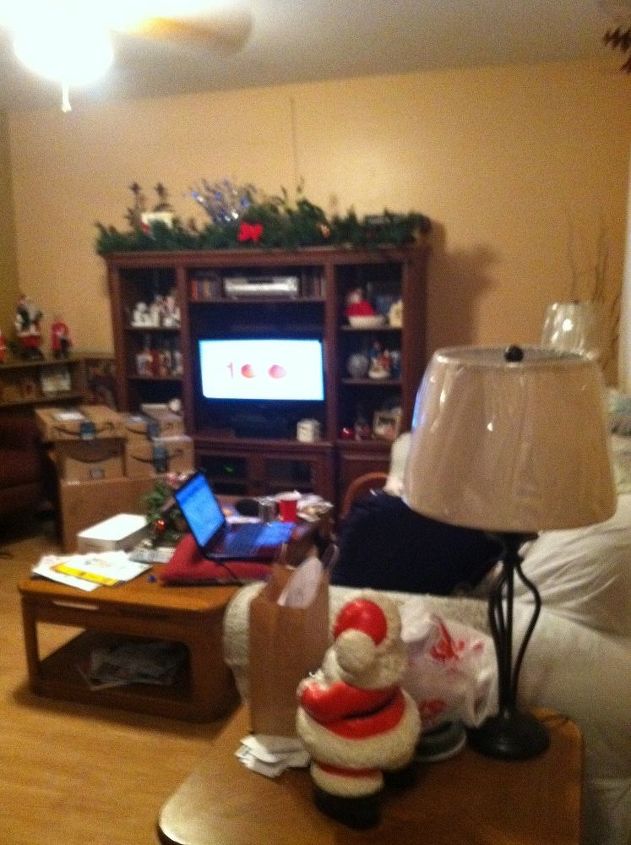 This is the opposite wall of the steps in our living room
at the front door looking into the dining room, we plan on doing the laminate wood floor in the dining room and kitchen,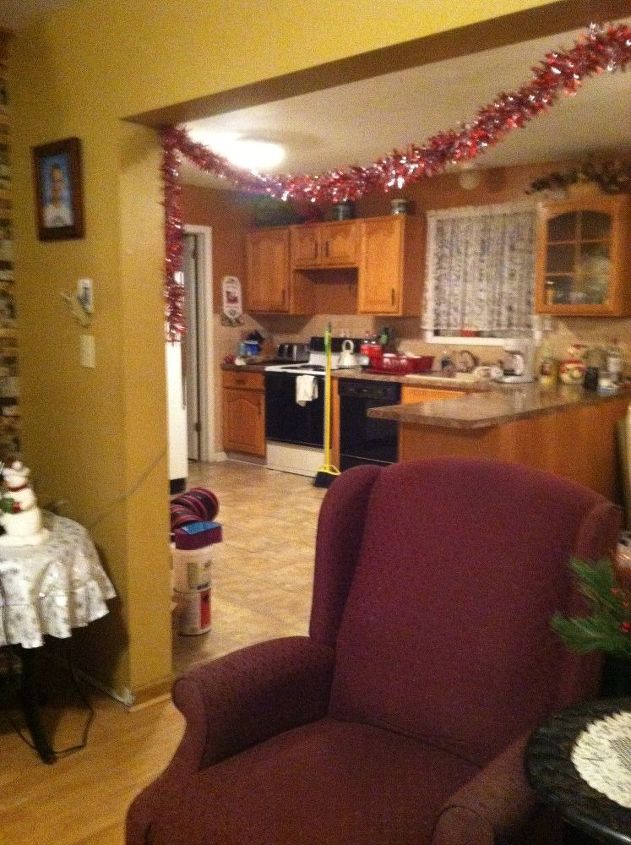 and this is the kitchen. I am thinking about painting the cabinets and redoing the countertops. It is very small area. Any ideas will be appreciated. PS on a very tight budget.