Related Discussions

Arlene Comollo
on Apr 10, 2020
I am removing self stick tile from a linoleum floor. What can I use to wash the linoleum floor with that would remove the leftover adhesive. Thanks so much!!
Lois Munro
on Jan 18, 2021

Lisa Taggart
on Sep 07, 2019
My son (I love him still!) kept taking the rug out from under his chair when he was playing games. He would replace the rug after the game and the damage went unnotic... See more Kelly
on Oct 17, 2018
Looking at a lot of laminate flooring and want to select something that will last but also not spend a fortune. I've seen some that has chipped when I took it out o... See more

Sandy Reed
on Apr 29, 2019
I have ceramic flooring in my kitchen. The finish has become very dull. Is there something I can apply to give it a glossy look. Floor wax didn't work.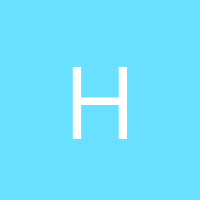 Hattie Hamilton
on Apr 09, 2019
What floor cleaner product is best for tongue & groove wood flooring? I tried Bona but shine doesn't stay long. It starts looking dull really soon. Any help would b... See more

Sherry Stuurman
on Feb 23, 2019
I will be putting down vinyl stick-and-peel tiles on my kitchen floor, and am curious as to whether or not to apply any topcoat to 'seal' any small cracks between the... See more