How do I improve this transition? Answered
I'm currently finishing my basement. There are two halves to my basement and they are separated by a very interesting incline. I don't know whether I should build some sort of steps or if anyone has a good idea for a rubber transition. It gets pretty slippery and not manageable for older people. I'm leaning towards putting a step or two in but I'm not really sure how to do it. If you could take a look at the picture and let me know if you have a suggestion, I would appreciate it. Thank you.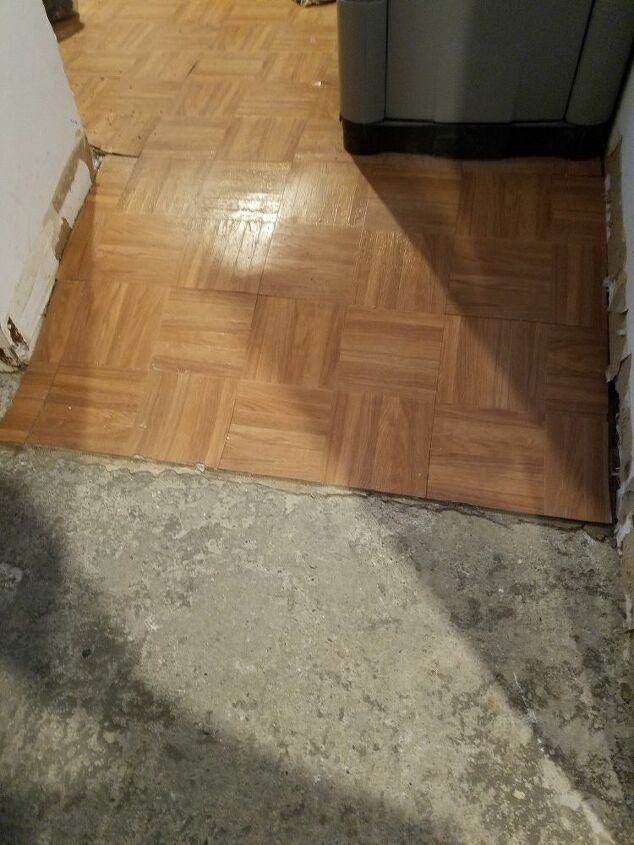 I'm going to be removing that peel and stick. It'll just be cement until I figure out what to do.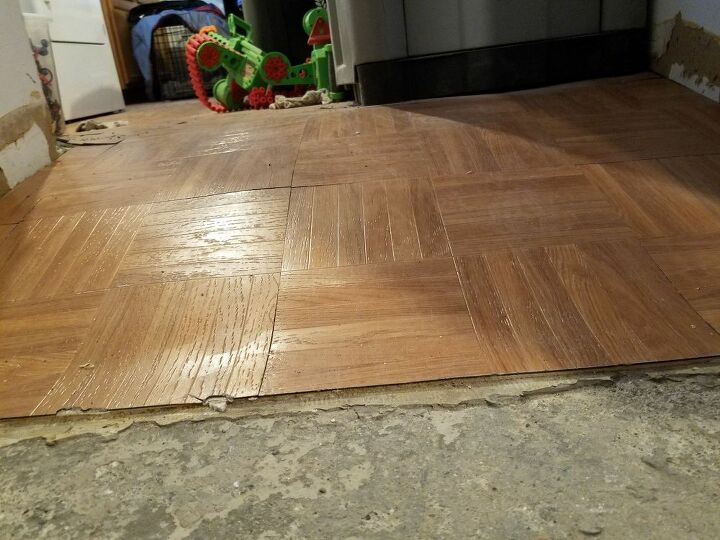 The house was built in 1900 so the top of the incline isn't level and dips and certain places.