How to re-attach wood flooring? Answered
I've a piece of tongue and groove wood flooring in my kitchen that I'm guessing has delaminated.
I'm trying to envision how I would get an adhesive "injected" in there, as I don't think finish nails are going to be enough, because they might pull through.
Correct, it is not solid wood and correct, the previous owners shouldn't have installed this in a kitchen.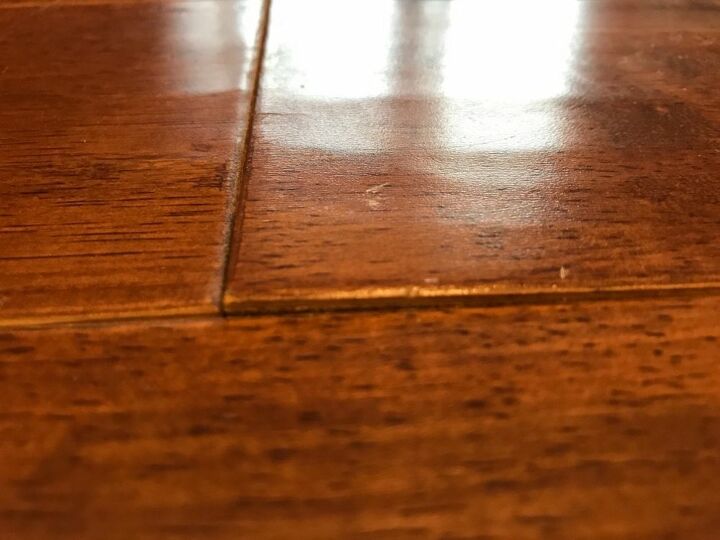 Close up of the lifted flooring.