Related Discussions
Aubree S
on Jul 11, 2021
I am replacing really old beat up linoleum flooring in my house, and I want something tough and quirky, and looks old and timeless.I found the PERFECT product. It's... See more Hamed
on Nov 09, 2020
I was wondering whether there is any spray that I can use to make those parts look better. Von
on Jul 17, 2019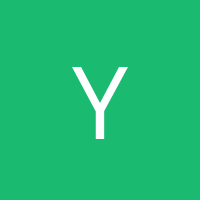 Yes
on Dec 28, 2018
A contractor spilled something on the carpet and after he left I saw it ( pic 1 ) and applied 'Resolve" carpet cleaner but it made it much worse ( pic 2 ) what can I ... See more LC
on Dec 16, 2018
Does anyone know if you can paint carpeting or do something else to improve the looks of carpeting? Thank you. Donna
on Nov 28, 2018
Newer house. Badly cracked with very small cracks. Huge area. Handiman filled in cracks and did a horrible job overlapping all cracks by 6 inches. I know I can sand d... See more Vicki
on Nov 24, 2018
what is the best way to clean wood laminate flooring?