Use caulking fill floor gaps and liquid Nails to re-adhere baseboards? Answered
Two Questions??
It's been along time since I've be on here…
Any ideas on best caulking to use on gap between the bottom of the drywall to the subfloor…
So I removed the baseboards, took up carpet, kiltz and sealed subfloor laid vinyl plank flooring…. Now I have this huge gap all away around the baseboards.
I've been told I need to put caulking to fill the gaps to prevent pest "ANT" other insects and drafts.
Then replacing the baseboards back in they are primed and painted white. Thinking about using Liquid Nails to adhere them back on?? Any one done that before???
Thanks!!!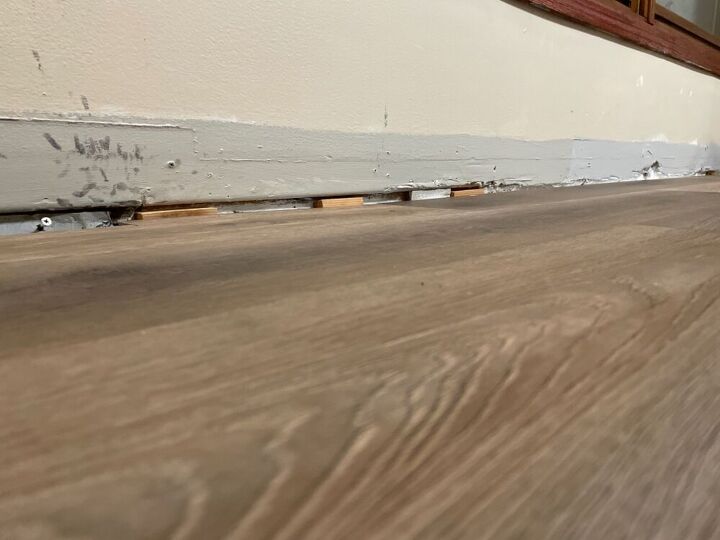 Not sure what these little wood prices are for as they were there when I removed the baseboards??