Related Discussions Deb
on Aug 19, 2021
How to remove expoxy grout from tile?They uses expoxy grout instead of caulking. Argh. Hamed
on Nov 09, 2020
I was wondering whether there is any spray that I can use to make those parts look better. Robin Bouldin
on Jun 12, 2018
We have a doggy room that has tile... they have a door so they come and go out as they please... even in the rain 😝... how can I get my once clean looking grout cl... See more Shiloh
on Mar 08, 2019
One of the steps of our carpeted basement staircase broke. I don't know where to begin to even try to fix or replace. Any suggestions?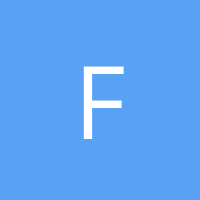 Filly
on Nov 12, 2018

John Jansen
on Sep 17, 2018
I HAVE THIS OUT DOOR TABLE THAT HAS BEEN RESTORED WITH PALLET SLABS ON TOP OF HEAVY PLASTIC ALL GLUED ON AND SANDED SMOOTH I WANT TO PUT LINSEED OIL ON FIRST THEN ... See more Angie
on Aug 08, 2018
Remove the residue from wood floors that remains after we removed 6 layers of stick-on or glued tiles from a 70 year old home? We are thinking we may have no choice... See more