Related Discussions
Betsy Baum
on Feb 19, 2020
I've heard that you can change the colors of hydrangeas by using baking soda. Do you know about this?

Myriam Drachman Correa
on May 09, 2019
I bought 2 orchid plants in translucent plastic pots. Now that the flowers are gone, the roots had grown a lot and the pots are too small. I would like to transplant ... See more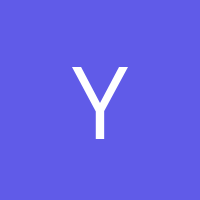 Yea29799045
on May 09, 2018
And what to fertilize peonies with naturally? Bar31842253
on Mar 23, 2018
Haven't bloomed for years, would like to try a better area In yard
Toni Gibson
on Dec 16, 2017
I live on the upper Eastern Shore of MD and I have four Knock out roses ( one is HUGE and is only one year older than the other three which don't get asmuch sun as th... See more
Sally-Anne Fellows-Avery
on Jun 10, 2017
I love roses but I'm never successful with them.
Cindy
on Feb 08, 2015
Does anyone know of a Lilac that will grow in the humid climate of Zone 9.......aka Houston, TX??