Related Discussions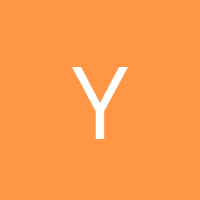 Yvonne
on Jun 10, 2020

Frances Washington
on May 18, 2020
i planted a azalea about 5 yrs ago, it blooms flowers in the śpring but don't look like it's growing. It's planted in a spot that is about 80% shade is that wh... See more
Sonia M. Rivera
on Nov 10, 2018
I have two Oak trees and a Sycamore tree, which I love...but I would love some blooming plants...I live in Florida and don't have a sprinkler system...Which is the be... See more

Sue Peet
on Jul 07, 2018
I was just wondering on how I could have color during the winter, outside other than add holiday decorations. Carol Carroll
on Jun 17, 2018
I planted tomato plants. They are growing very tall, but not producing any tomatoes. Have fertilized and regular watering. They must be almost 5 feet. Ste32233740
on Apr 06, 2018

Kim Zeiger
on Apr 02, 2018
It has been in the same pot it was in last summer, stored away in our garage. I cut away some of the dead branches and I see some light green on the plant.