Related Discussions Linda
on Feb 26, 2017
Can't wait for spring!! Ray
on Oct 05, 2015
If Epson salt is good for plants then what does vinegar do to make it a poison??

Twiggy
on Dec 09, 2019
Indoor plant: Wintertime how do u store plant & do u water it. & hiw much? Or just cover -up with what material & just let it Hibernate?
Brooke Hatt Polityka
on May 04, 2018
I'd like to bring more bees/ butterflies to my yard. Looking to plant some new items that will help them flourish. I'm in Pennsylvania. Barb brown
on Apr 29, 2018
Glenda M Poole
on Apr 08, 2018
I need curve appeal. I need a tall hedge or plant to cover this unsightly AC Unit. Help I had a hydrangea plant that covered up the AC unit, but it died during the wi... See more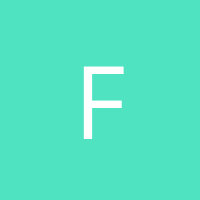 Fin5223547
on Feb 07, 2018
This is my avocado tree that I have been growing but am having the same problem with several of my other house plants to. The leafs start drying up around the edge f... See more