Related Discussions

Jessica Chartier
on Oct 11, 2019
my aloe vera and a couple of my hybrid aloe succulents stems just mushed off from the base. Separated completely from the root. I don't know what happened.
Donna Santifort
on Jun 27, 2019
Can anyone tell me where to find live Eucalyptus plants? I have searched for years and cannot find them, I do not want the seeds, I want the plants that are already g... See more

MizGG
on Sep 28, 2018
I have a nice Japanese maple but the grass will not grow under it. what can I plant under it to make "It Cute"?...Thanks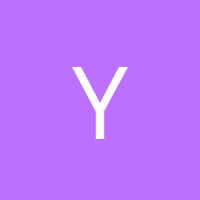 Ypa13383626
on Jul 24, 2017
Wh y are my male sago palms making pups
Paula Matney
on Jan 01, 2018
The bush comes out with beautiful leaves, but never produces any blooms.

Patricia Borino Timperley
on Jan 25, 2018
When do you prune crepe mertle bushes? Mine look like they are all dead.